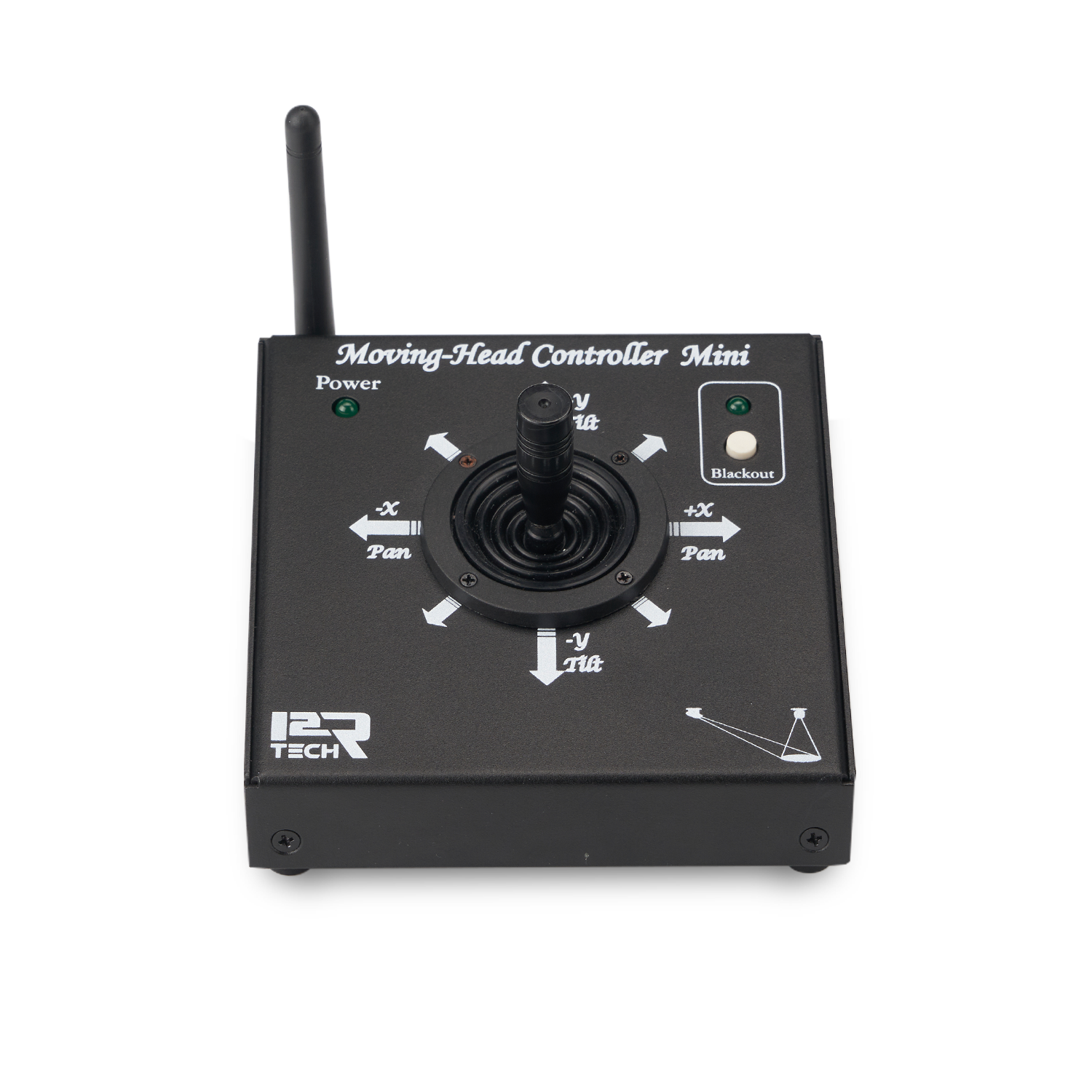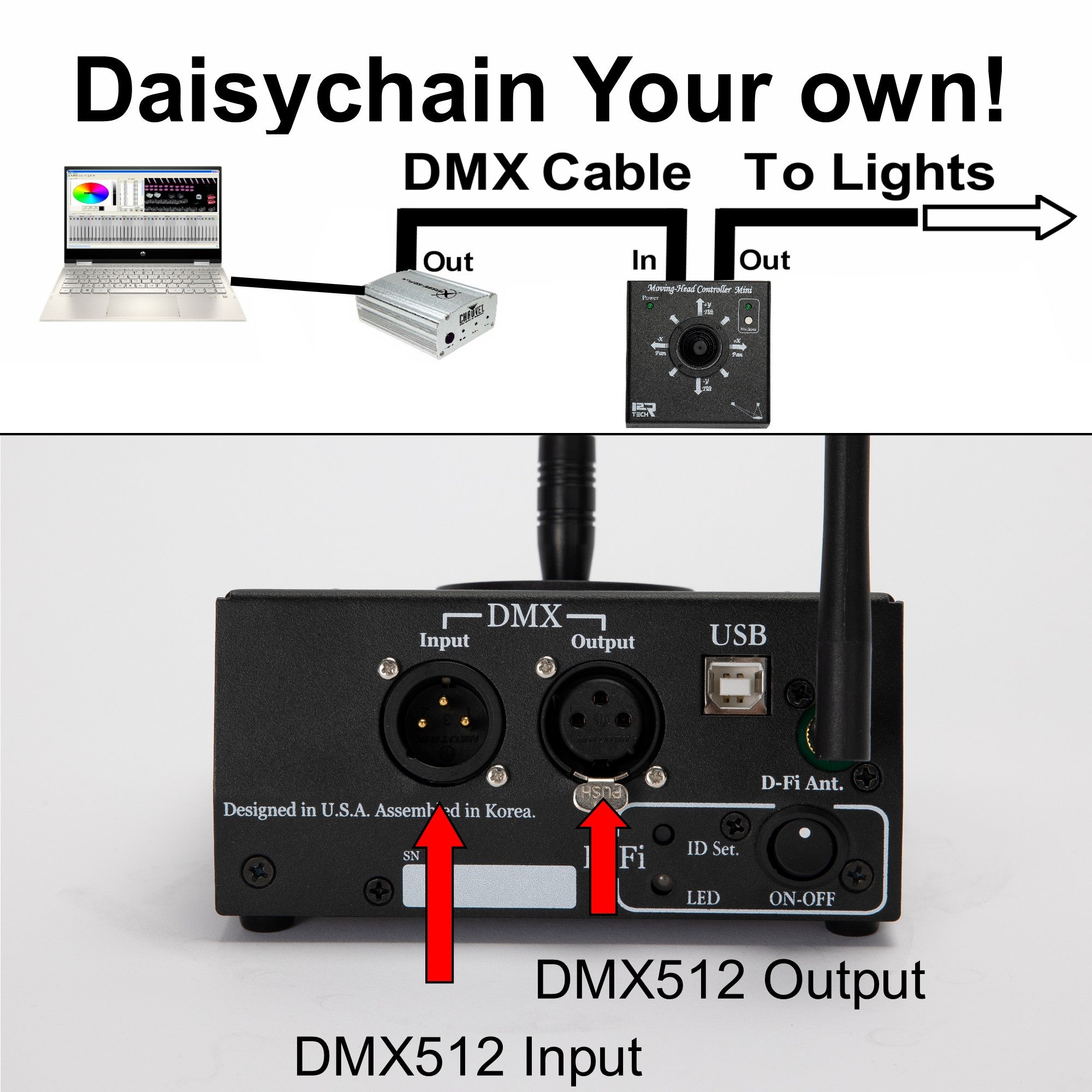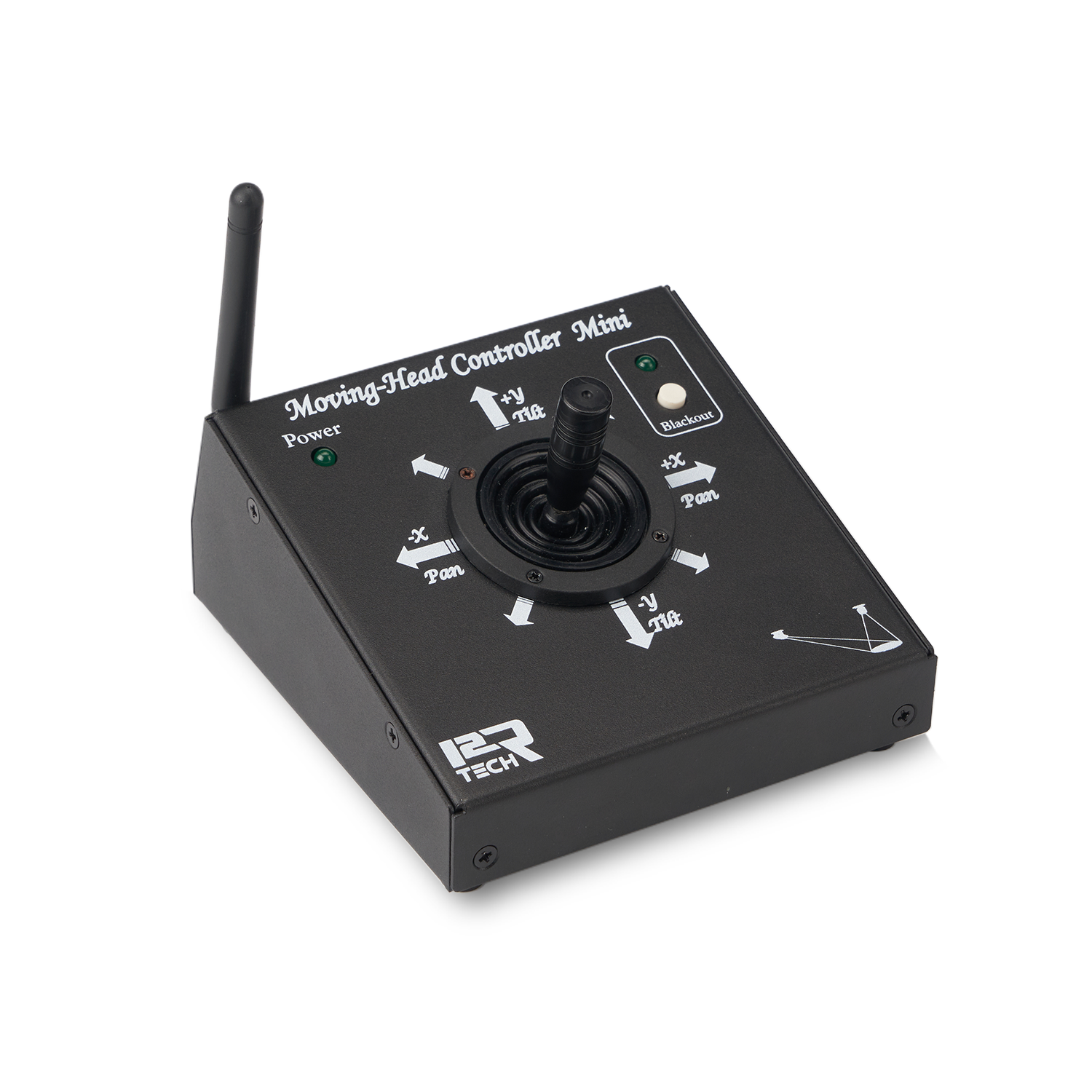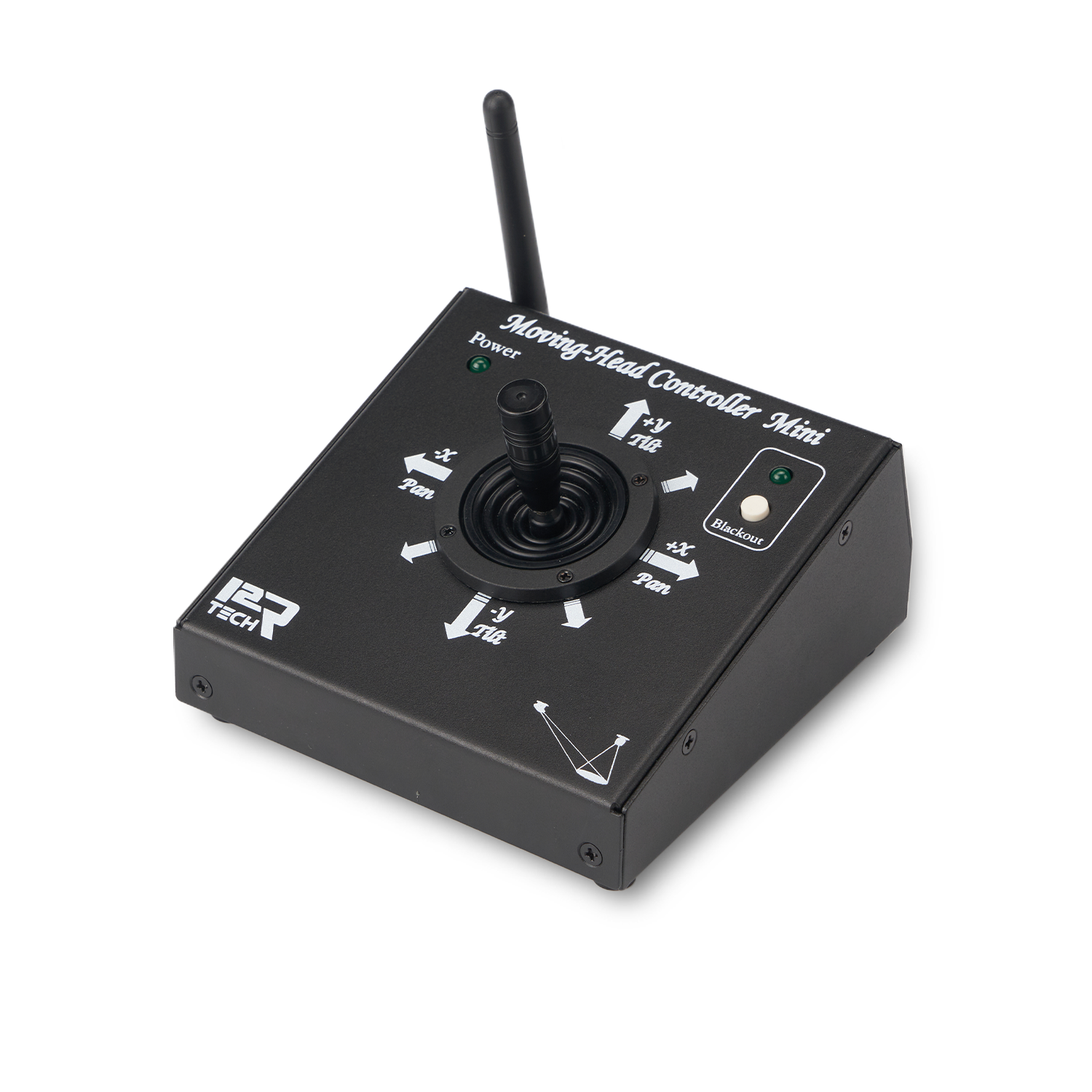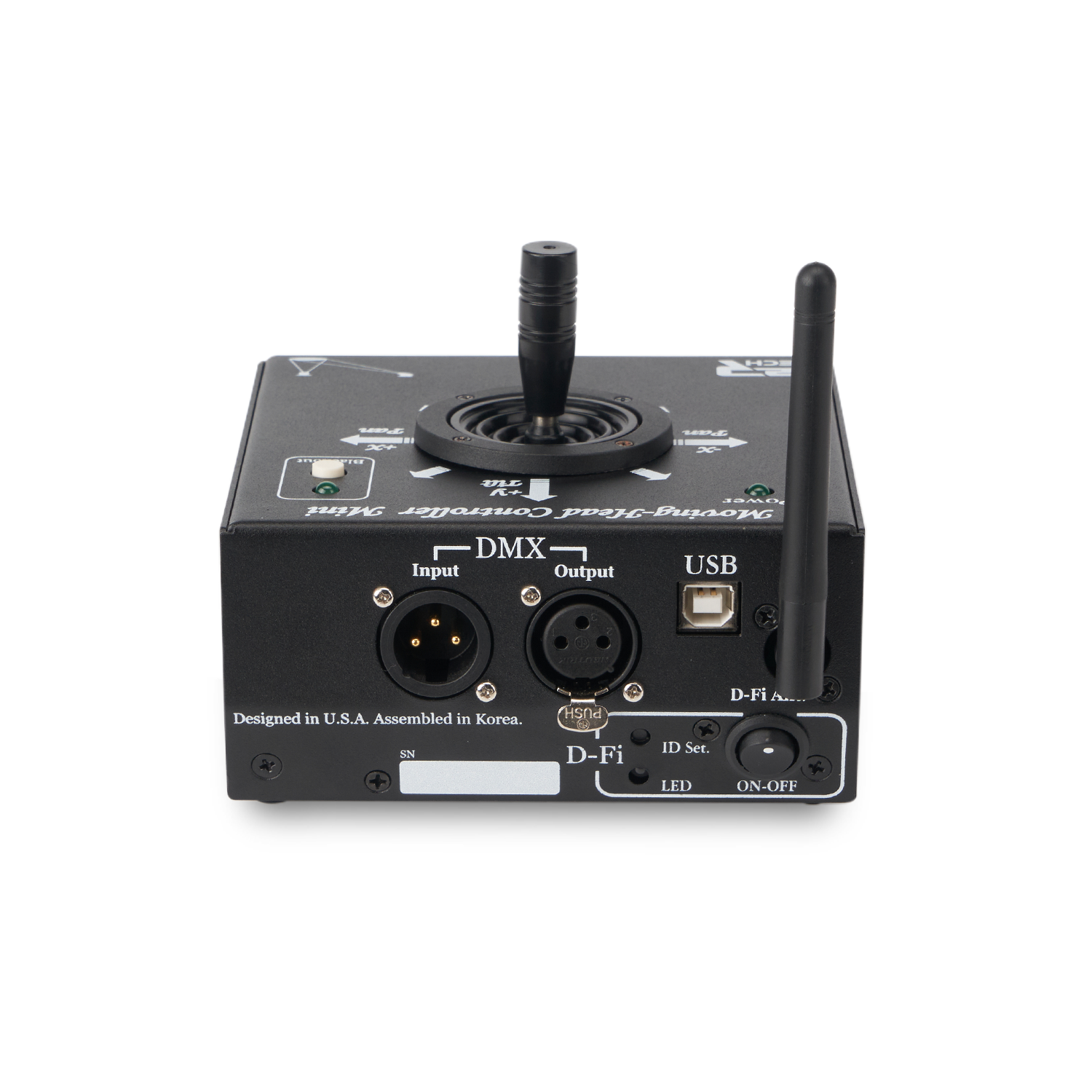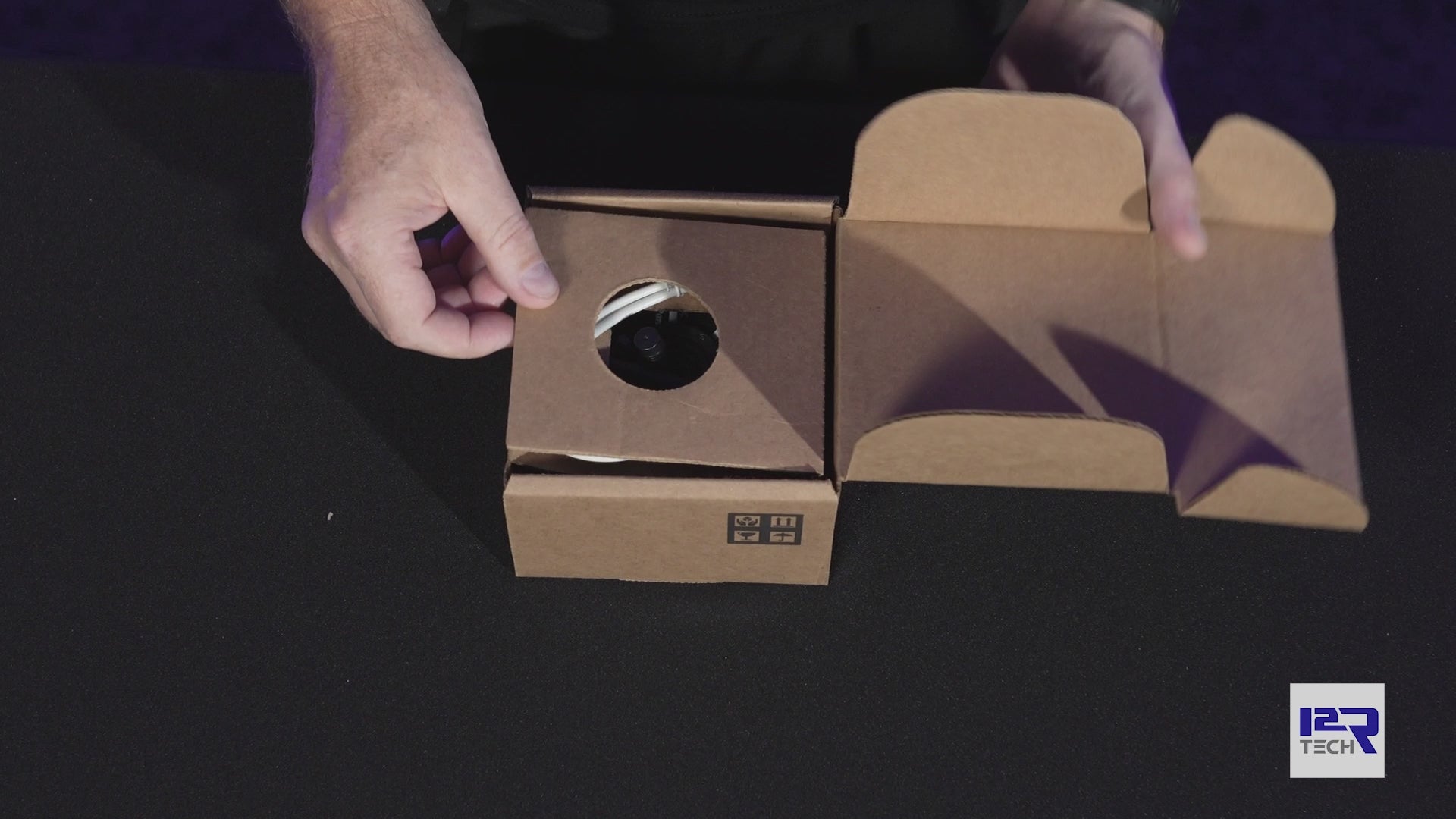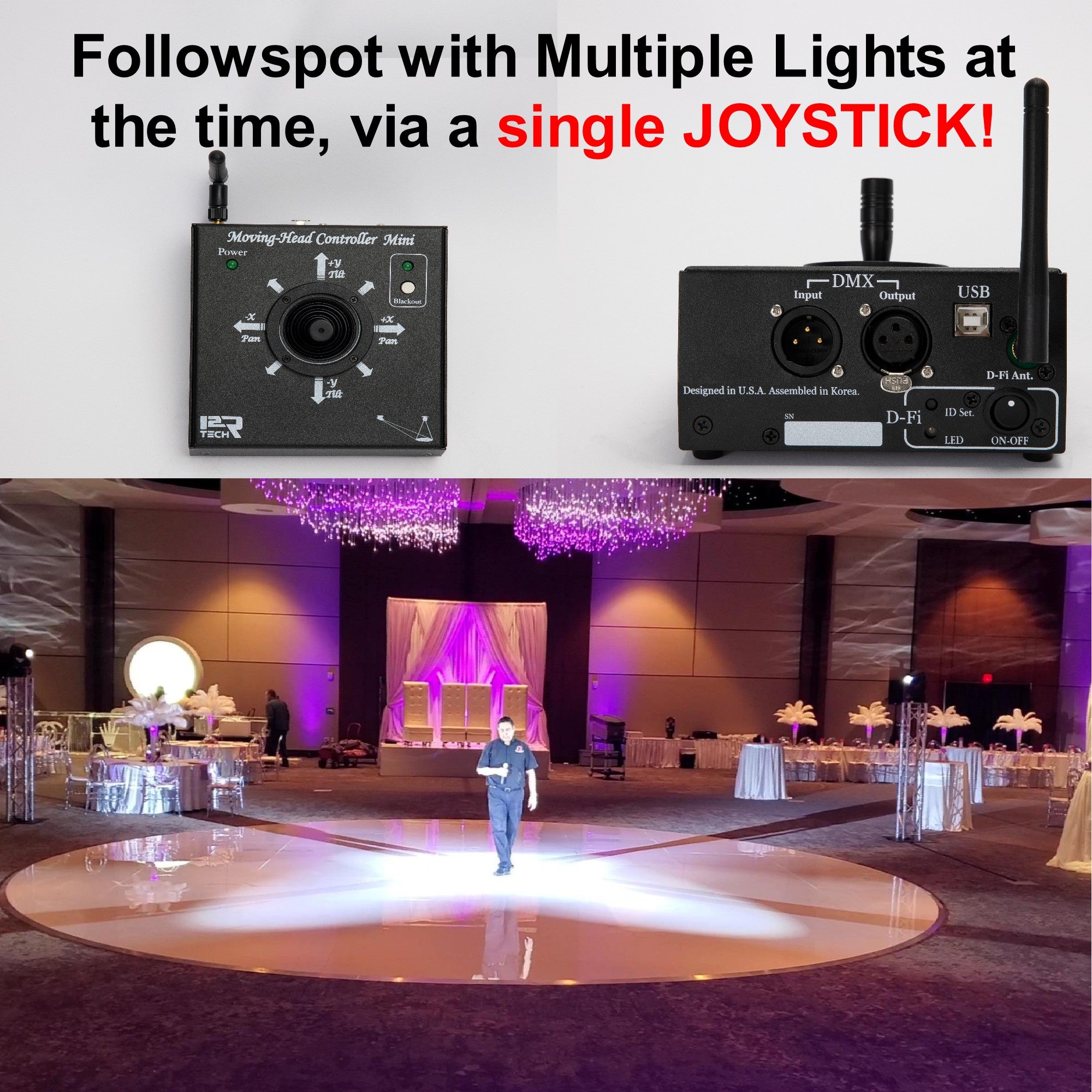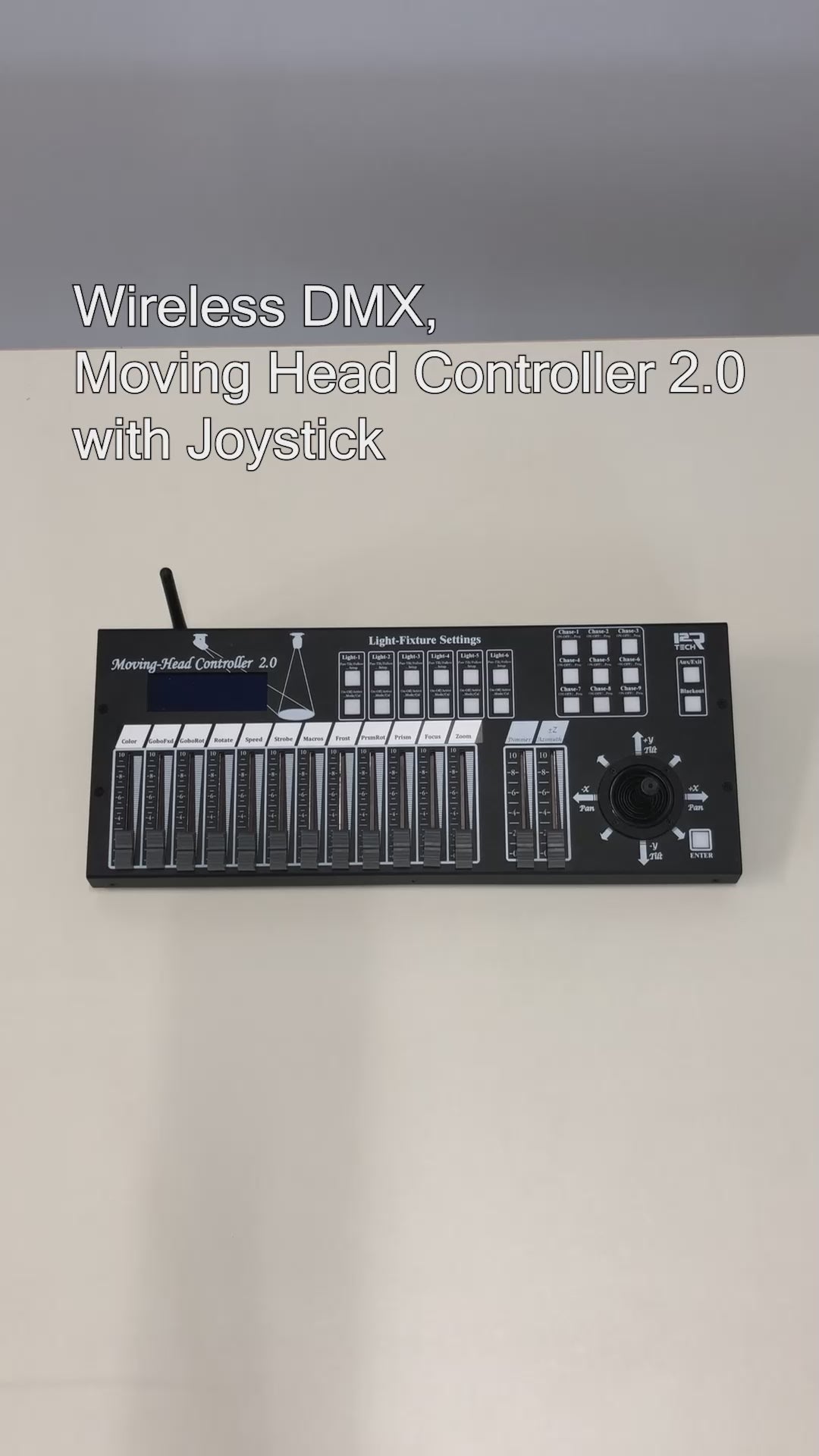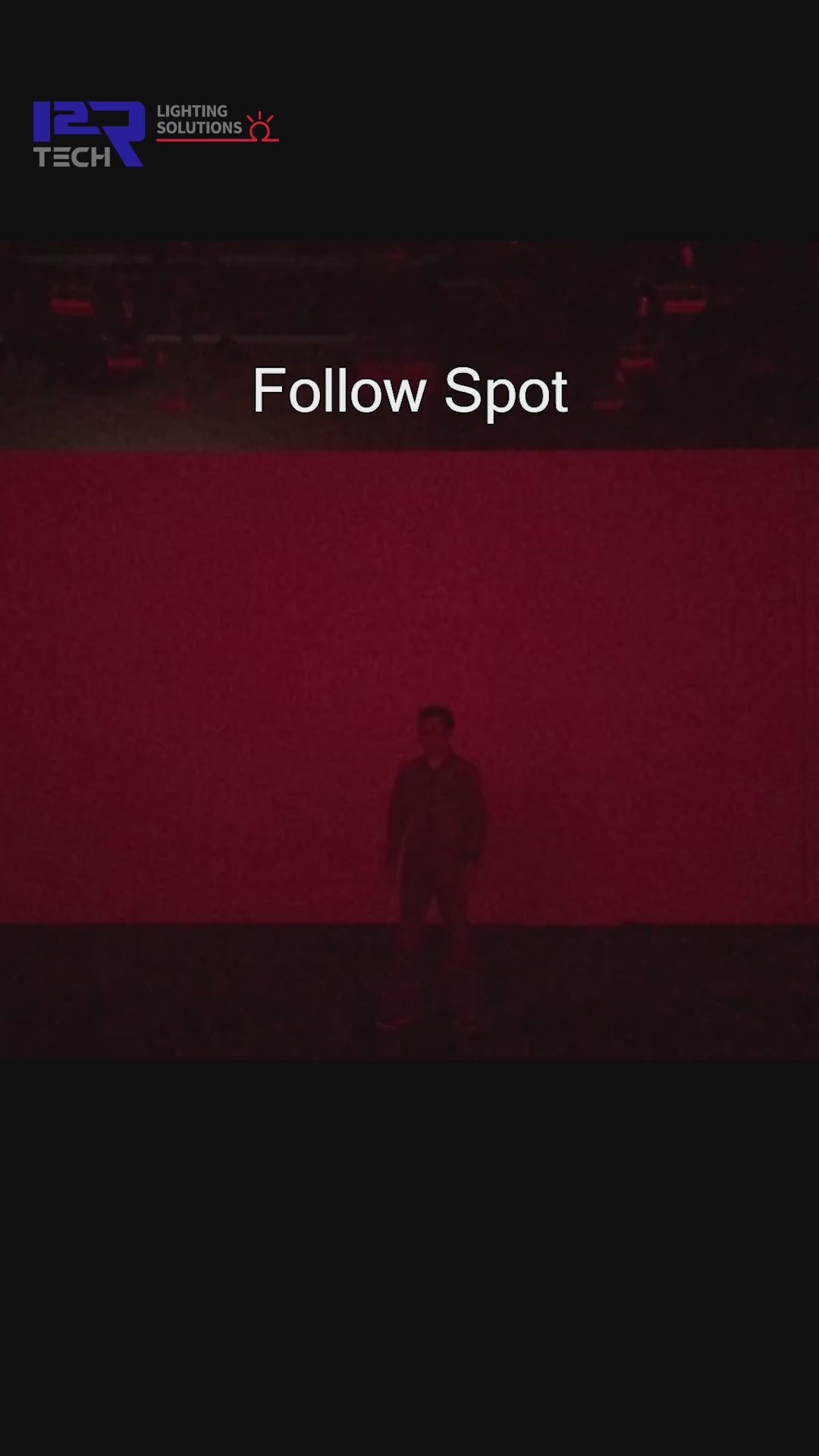 Wireless DMX, Moving Head Controller Mini. "The Joystick Controller"

---
Same as it's big brother the M.H.Controller 2.0, the M.H. Controller Mini comes with the unique patented (10-2020-0025669) "Followspot feature" that allows it to simultaneously remote-control multiple Spotlights to aim at the same target, and all of this with just the one joystick!
Integrated Wireless DMX!
Fully Customizable DMX512 Control Board
PC/MAC GUI Application allows customizing, automating and Camera Viewing/Recording
Multiple Lights can be simultaneously controlled to Followspot a moving Target via a single Joystick!
Followspotting in Visual mode, or with the help of our proprietary Moving Heads Followspot in Camera Mode
The Moving Head Controller 2.0 allows the user transforming Moving Heads into a custom Gobo projector, Remote Controlled Multi-Follow-Spot and Dance-Lighting effect; on the fly at the touch of a button.
No need for a trained and/or dedicated operator.
The controller can interface with third party lights, Moving heads or any DMX compatible Device.
The controller can Daisey chain with existing systems as an add-on without disturbing the setup.
There is no perimeter restriction for the Followspot illumination.
The system is easy to install on a fixed location as well as a mobile setup.
1.9 lbs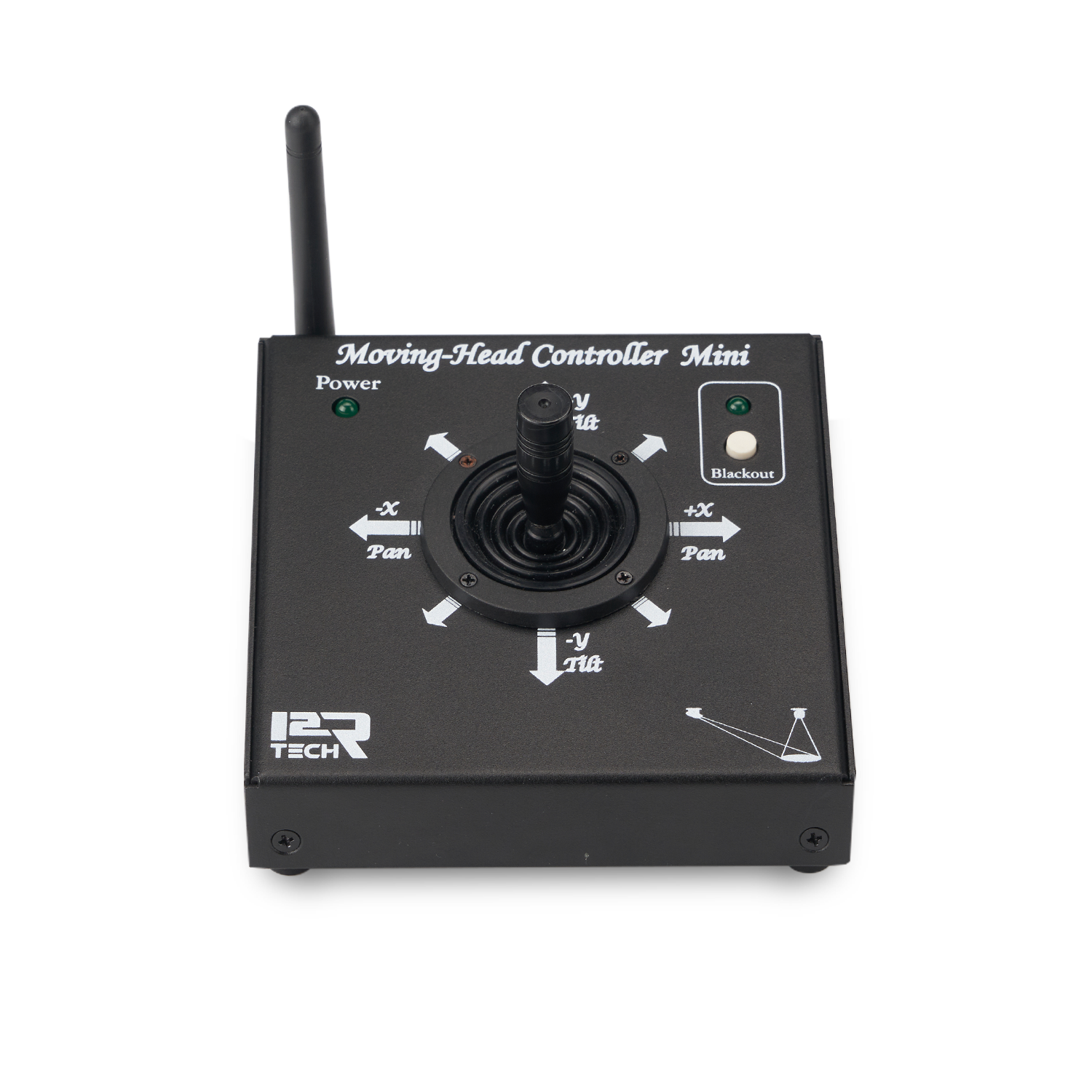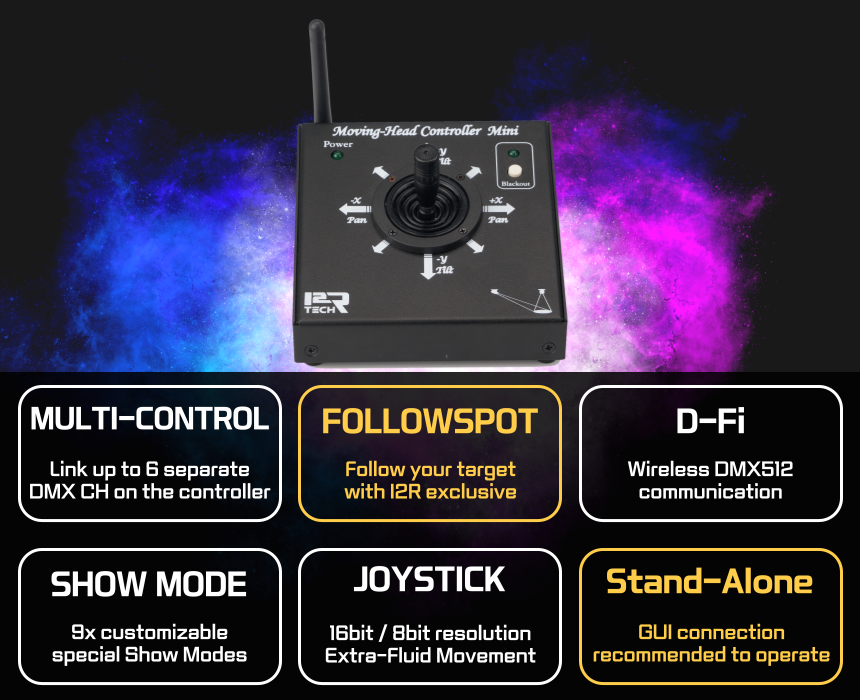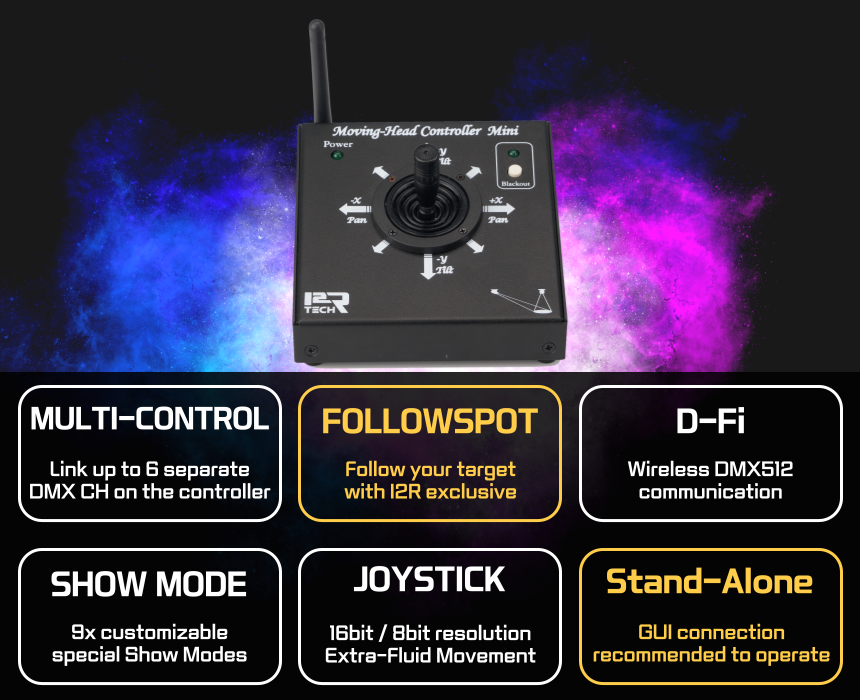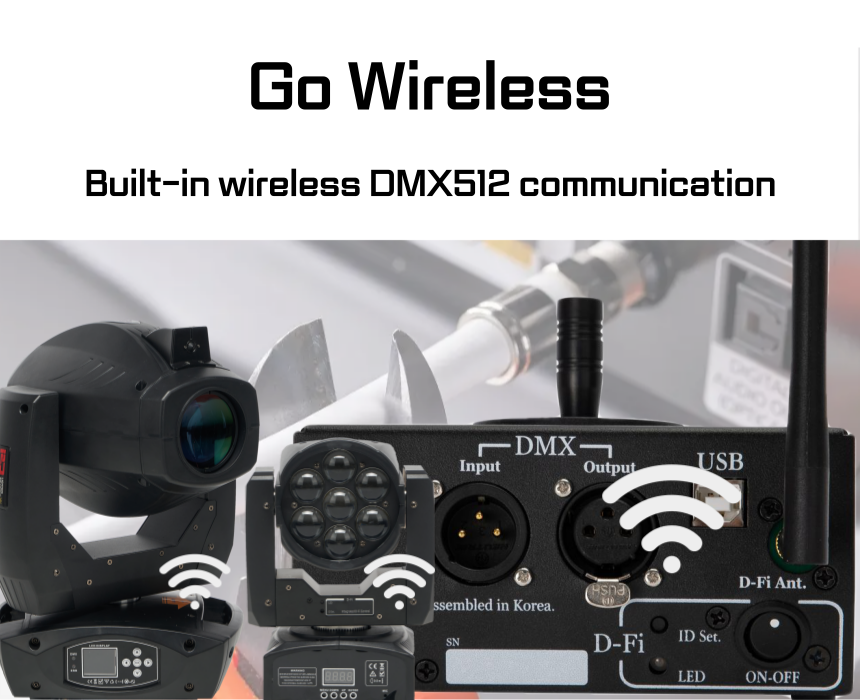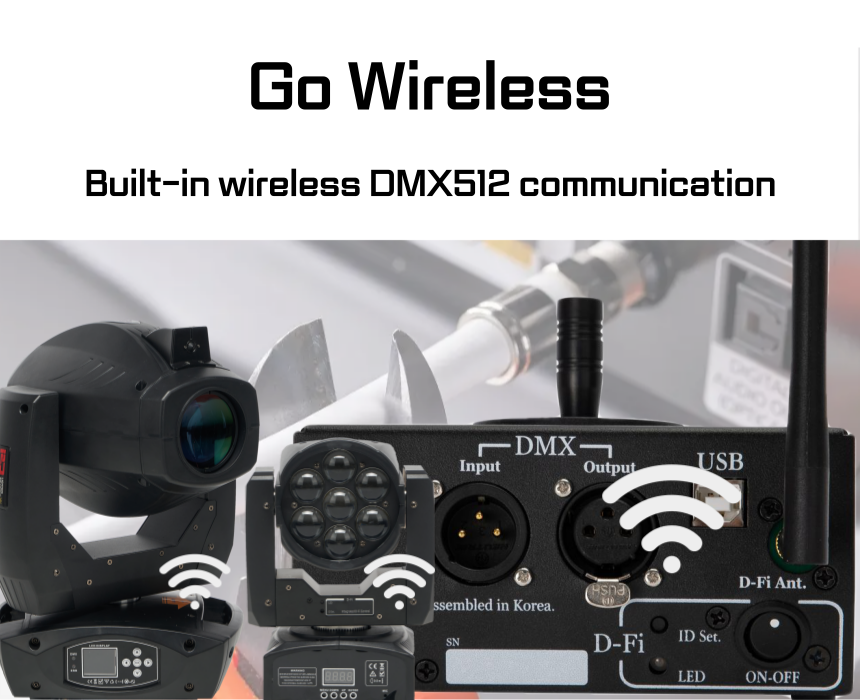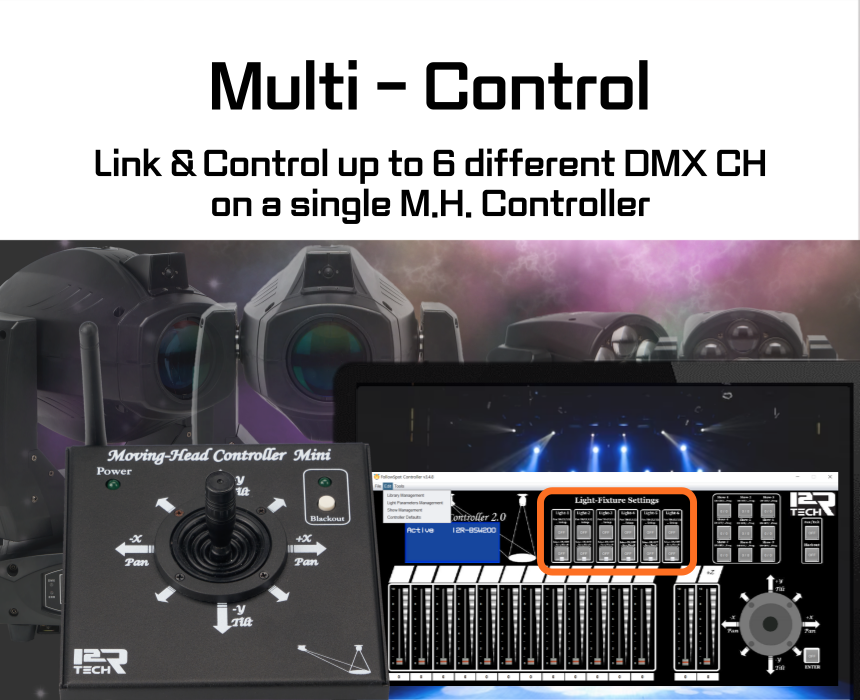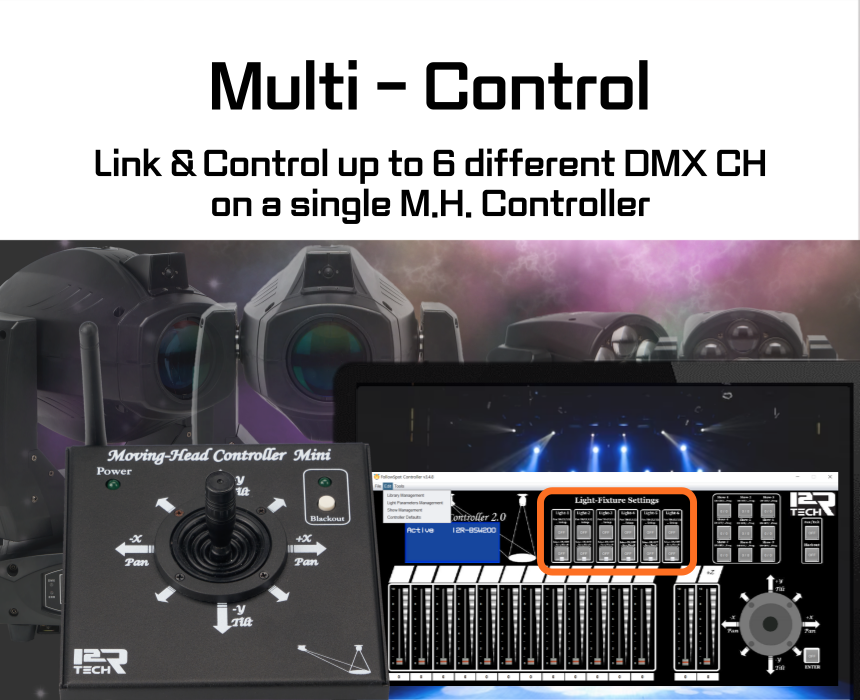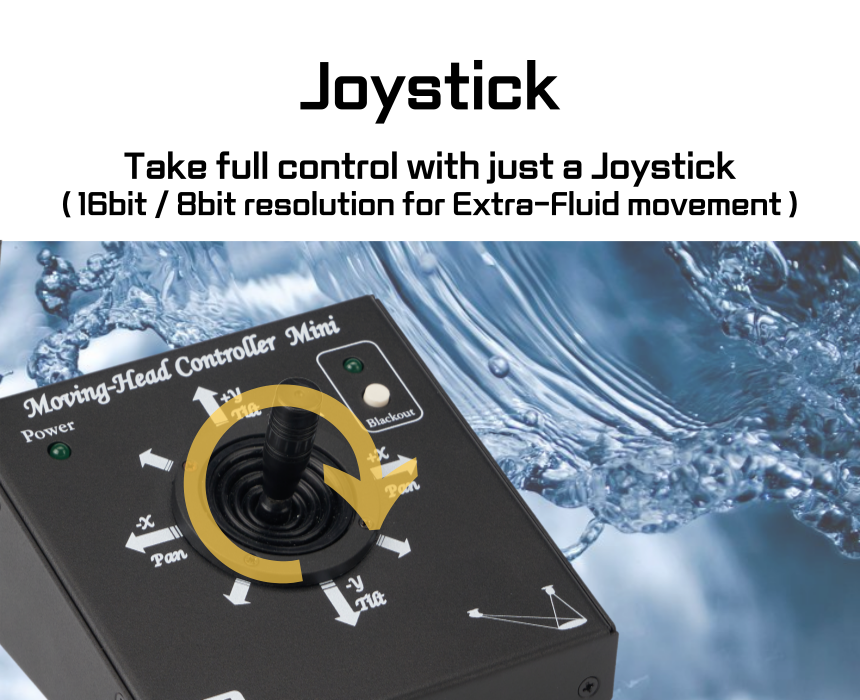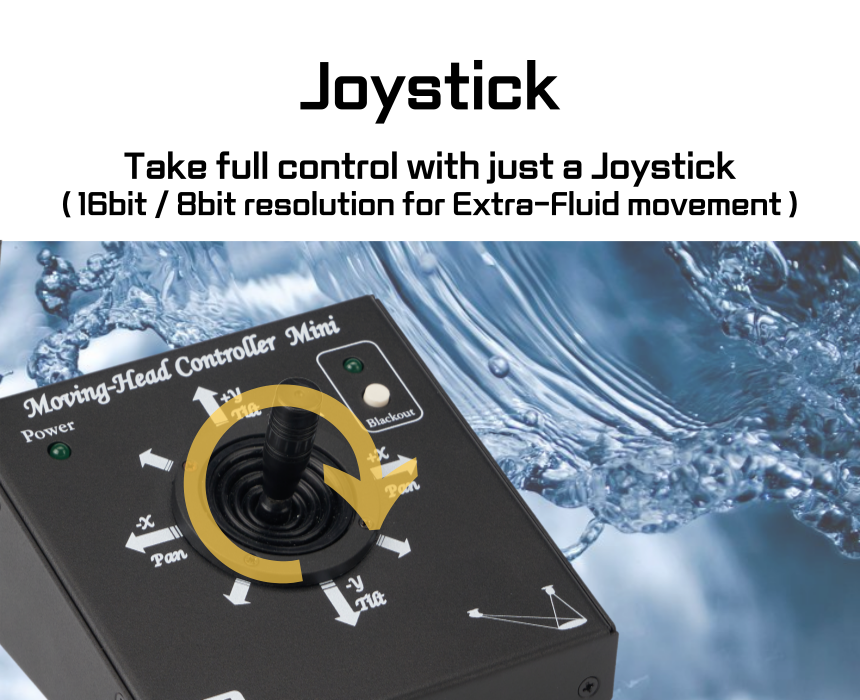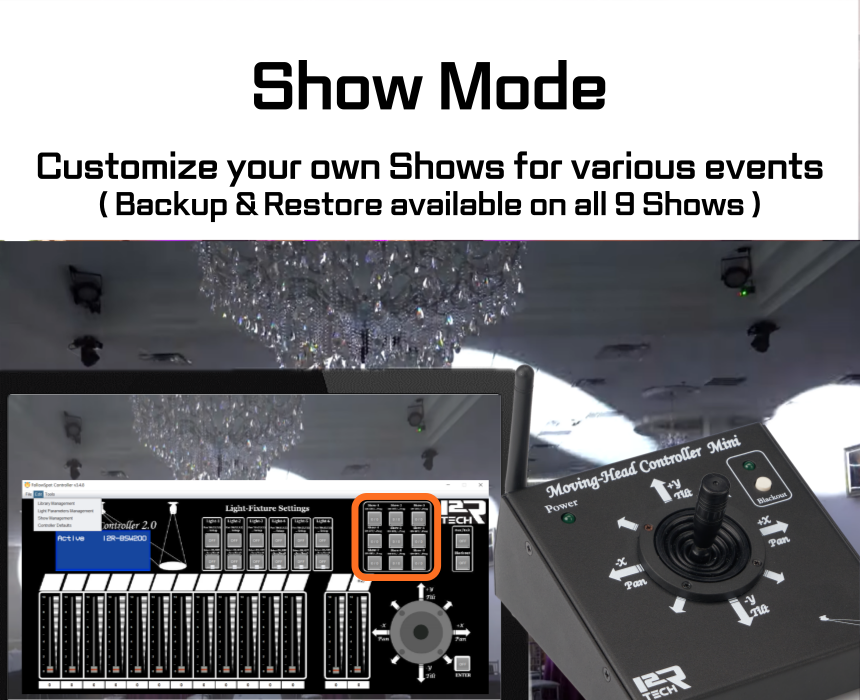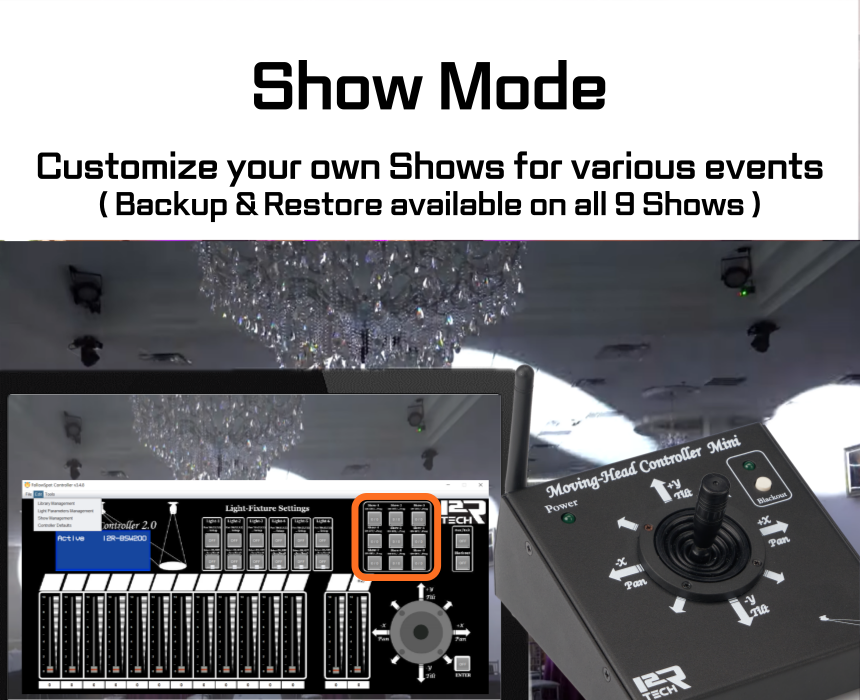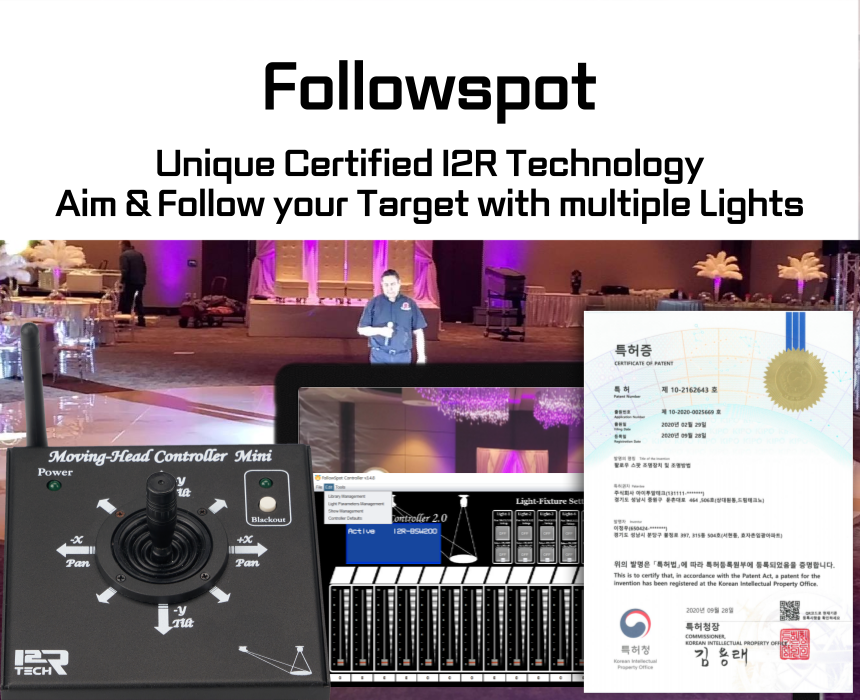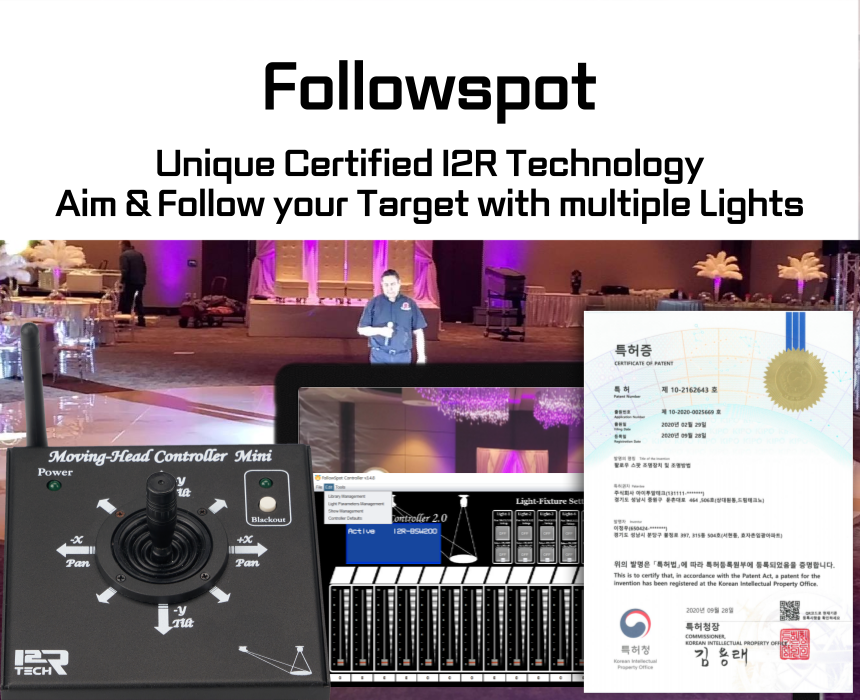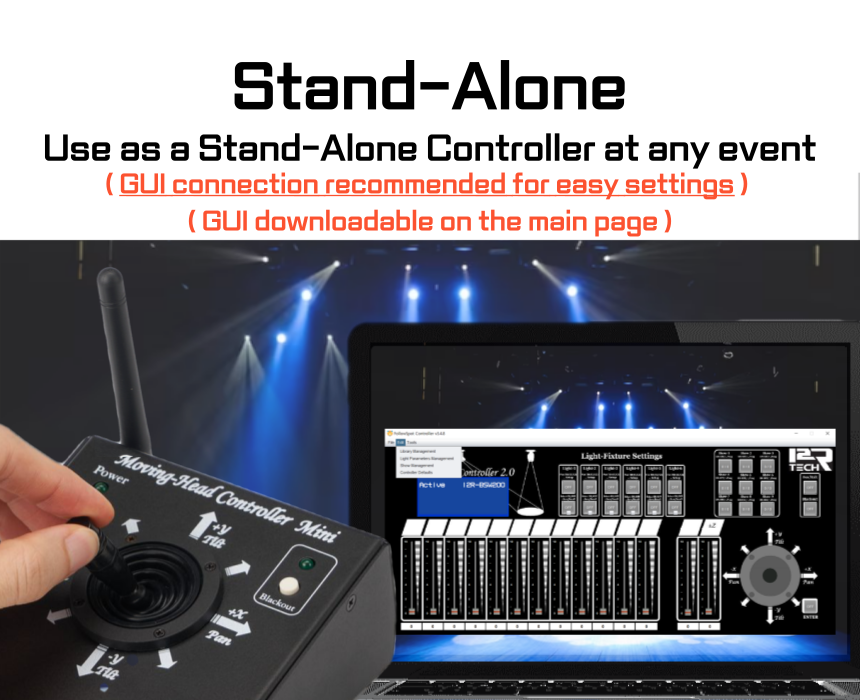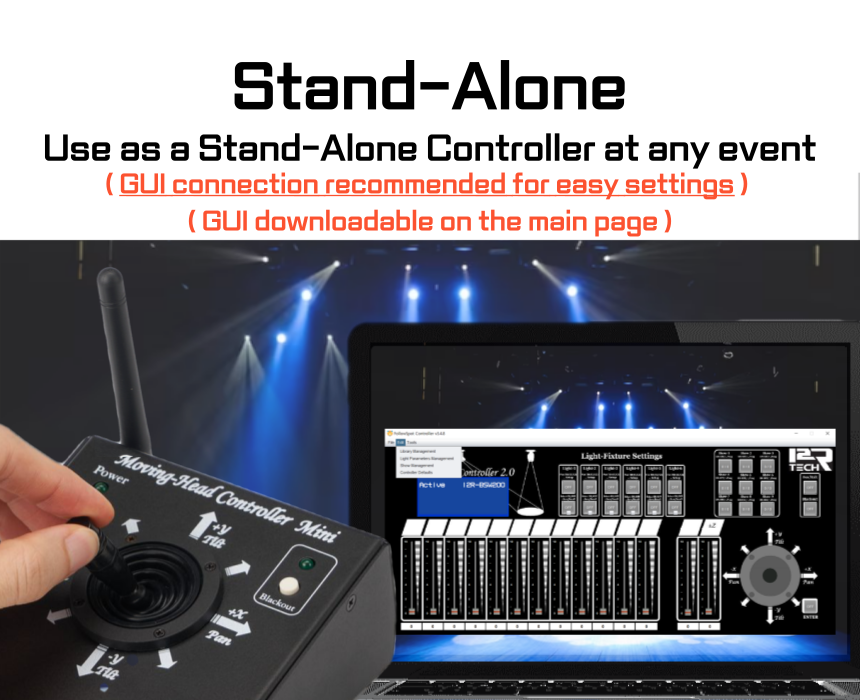 Stand-Alone M.H. Controller Mini
M.H. Controller Mini Introduction
This product has no reviews yet.
You may also like
Recommending Comprehensive Solutions