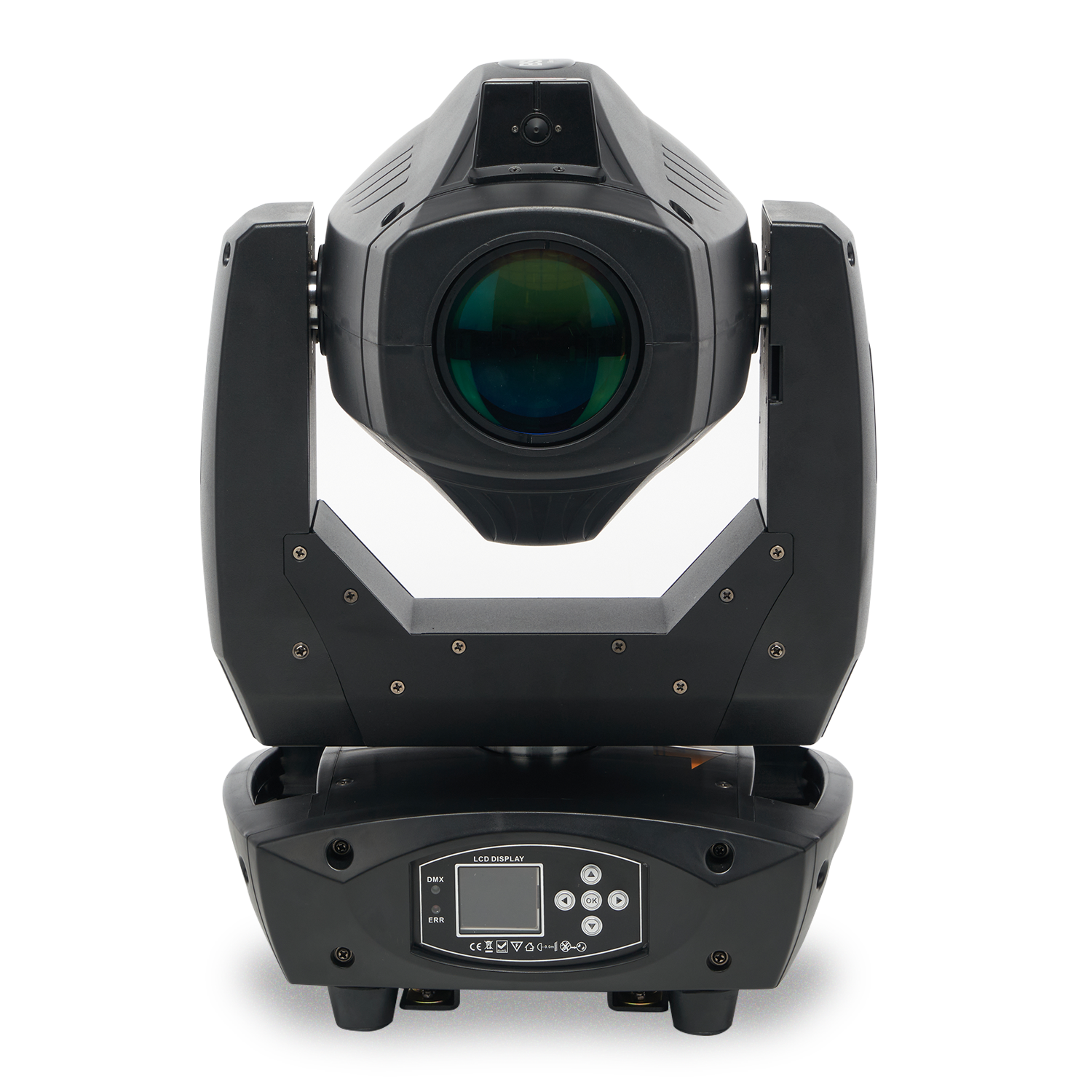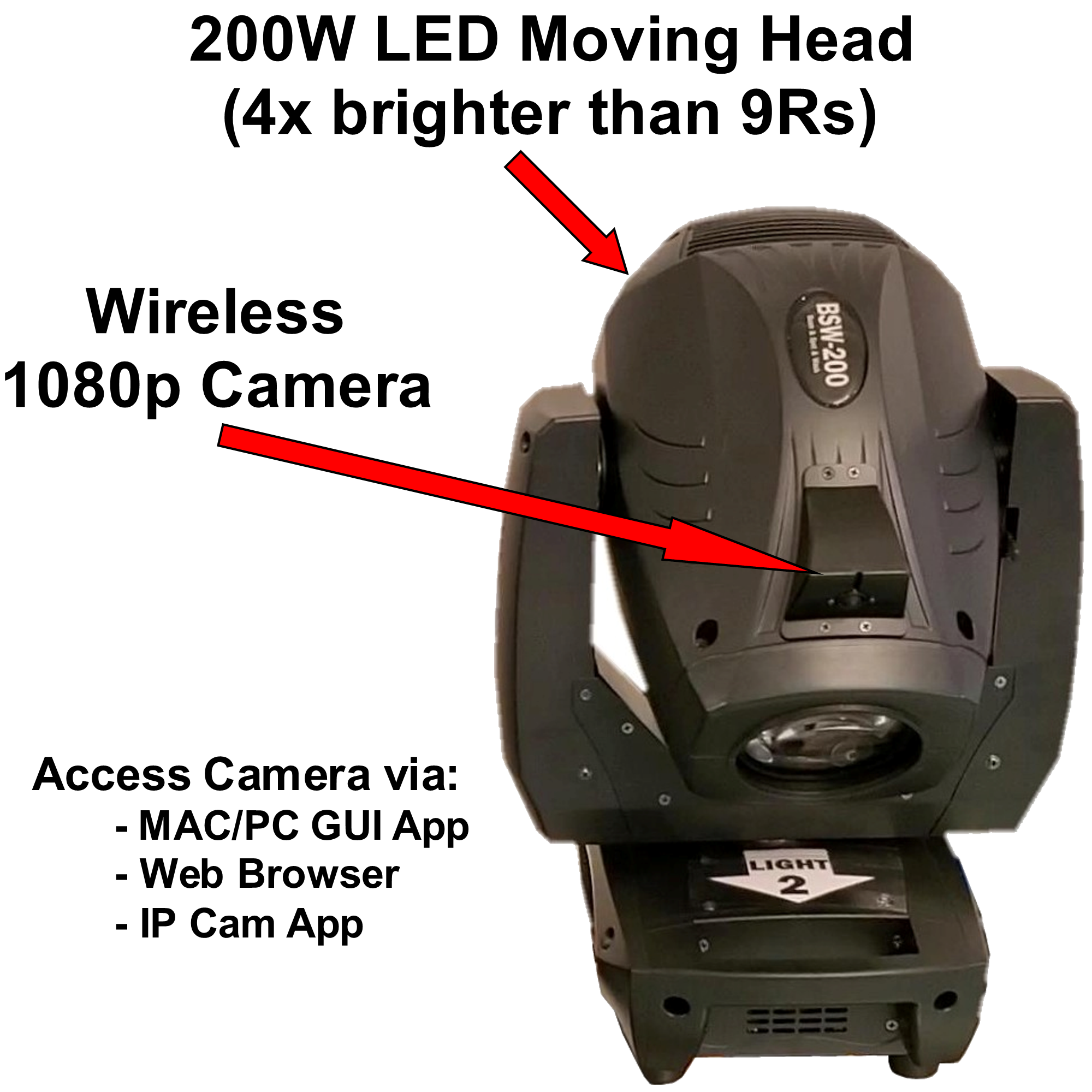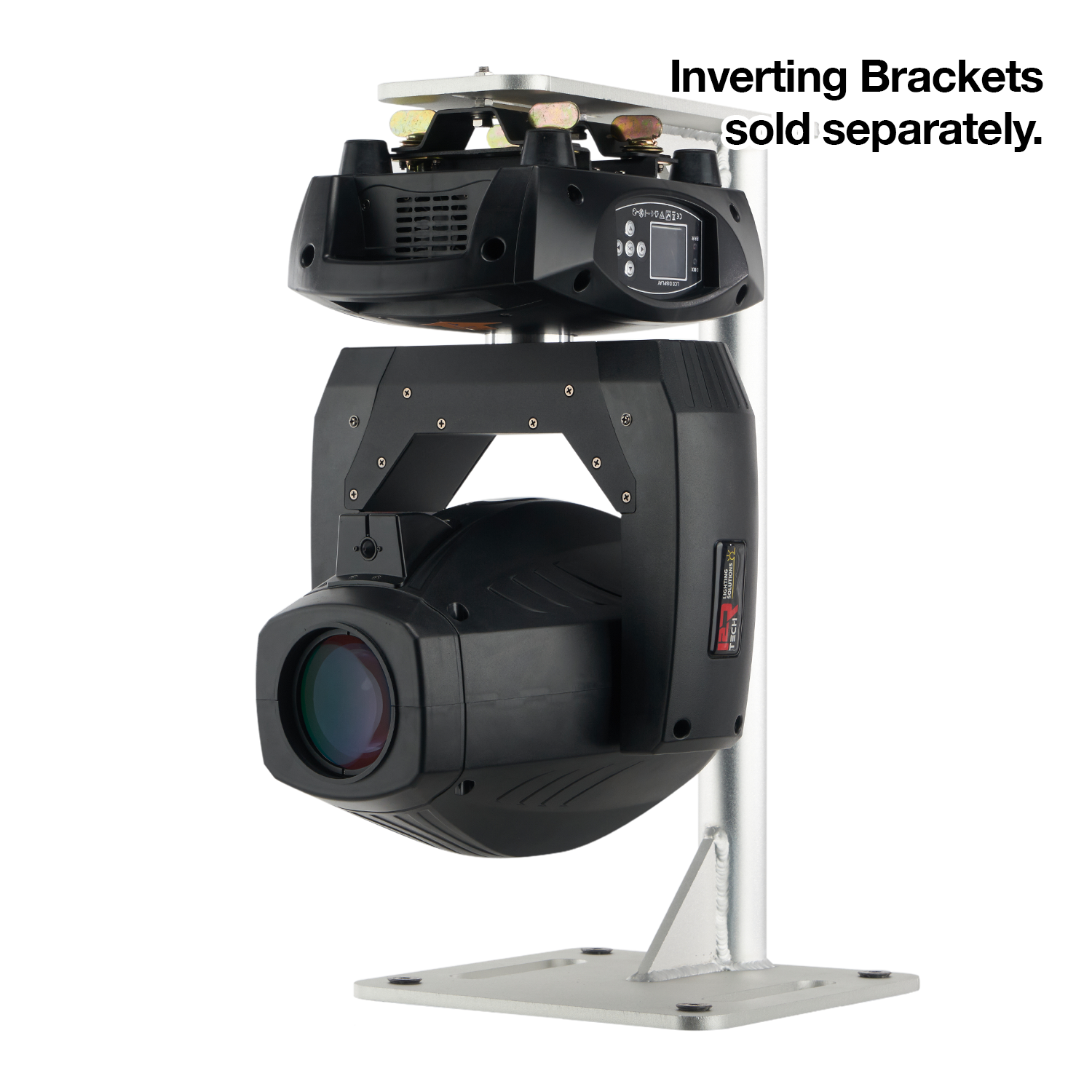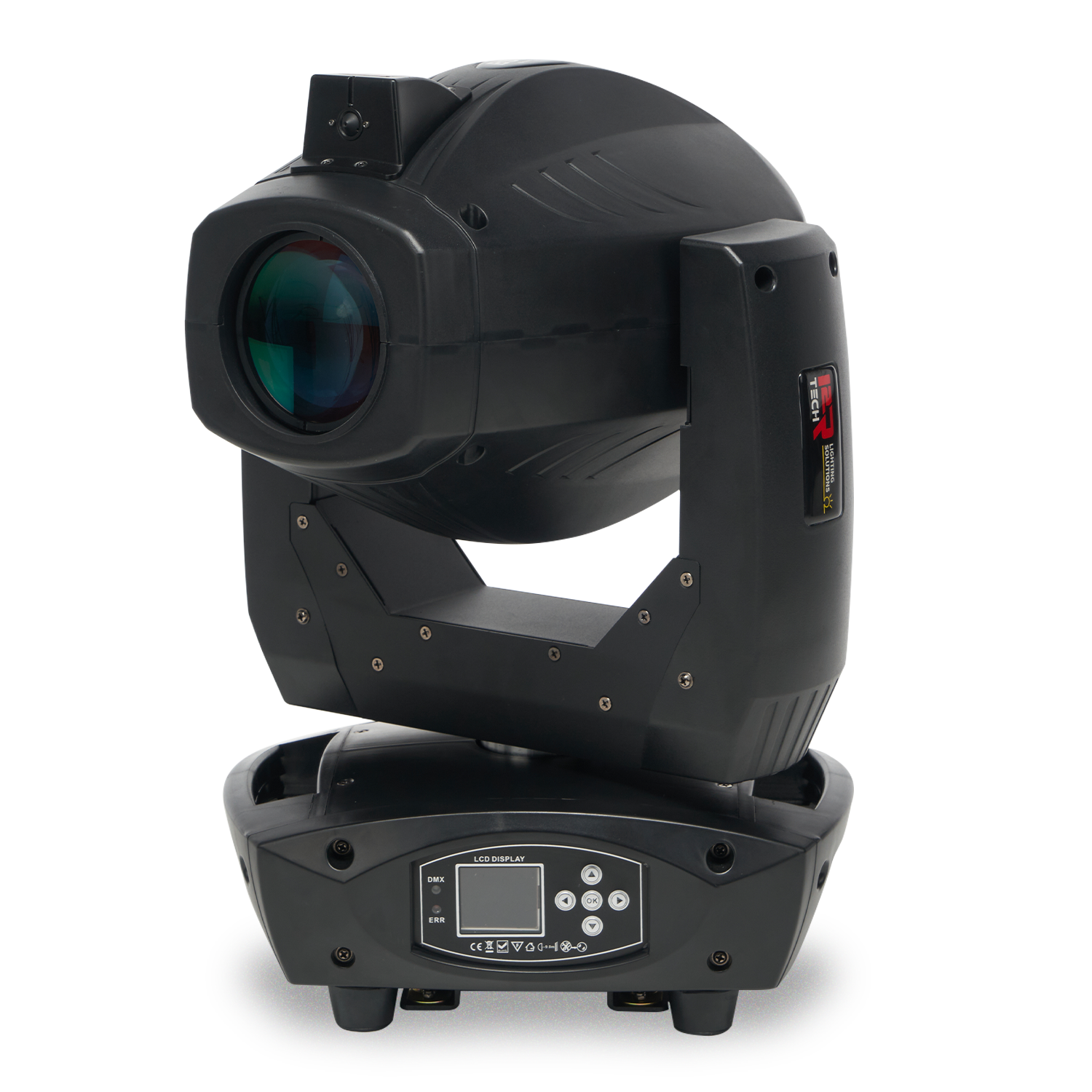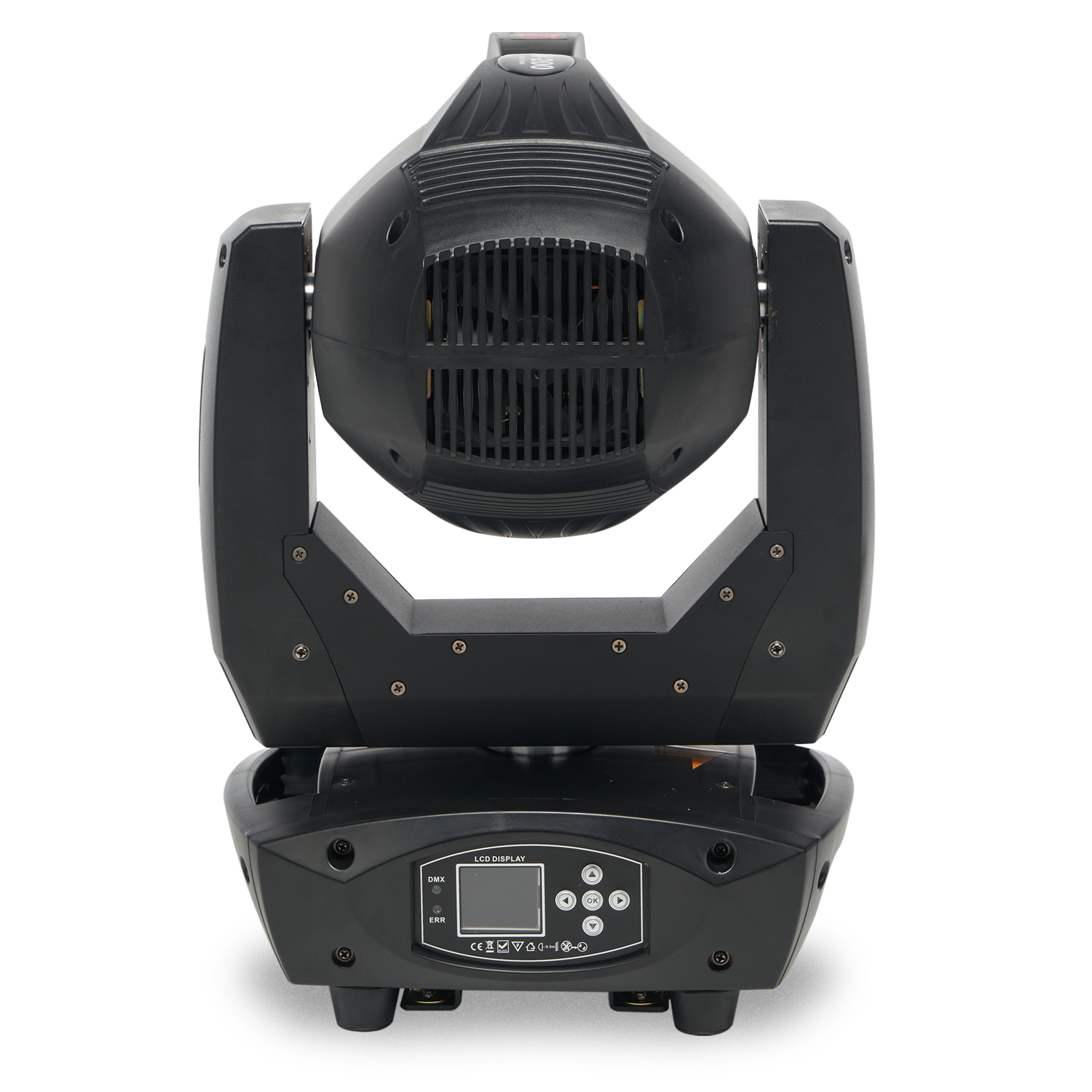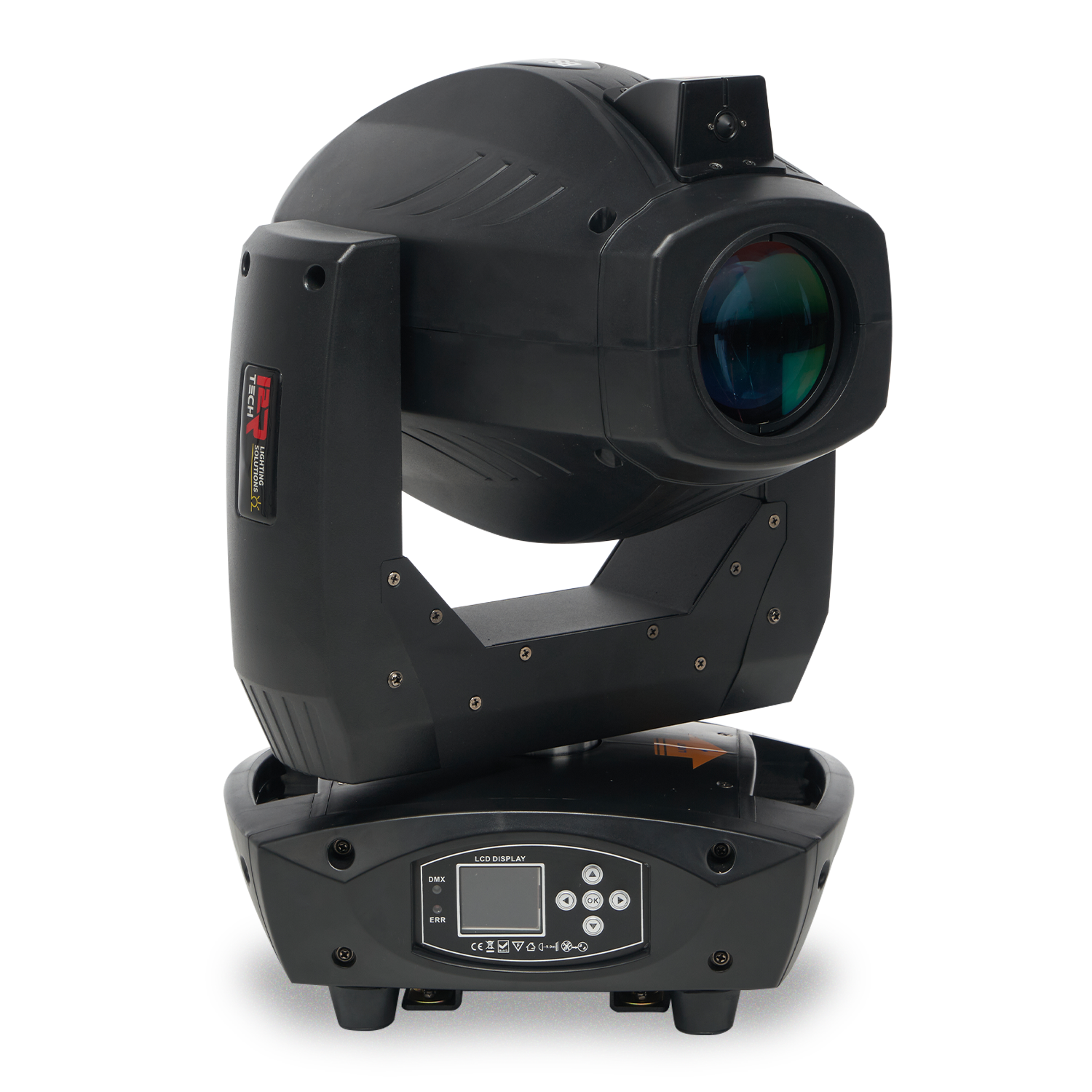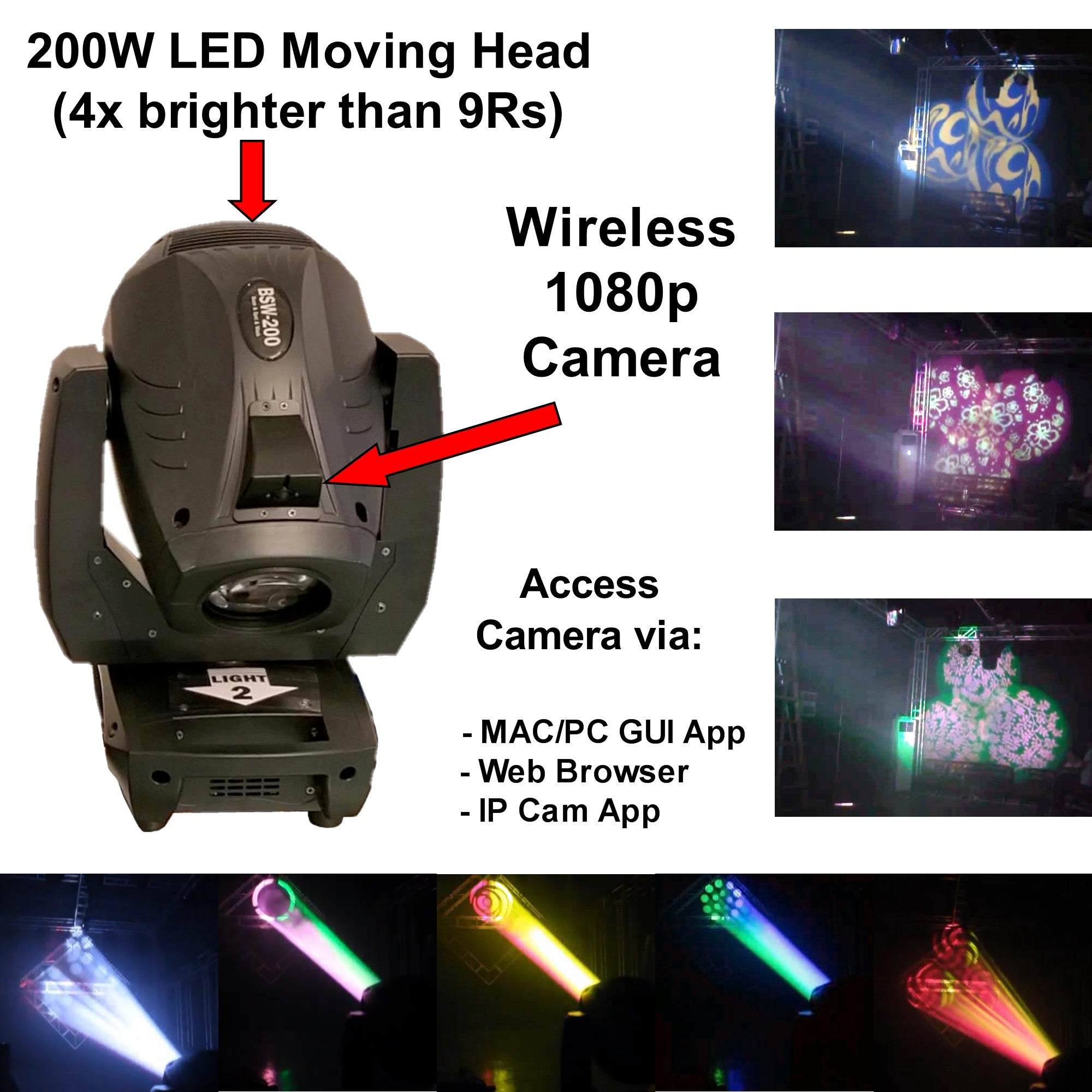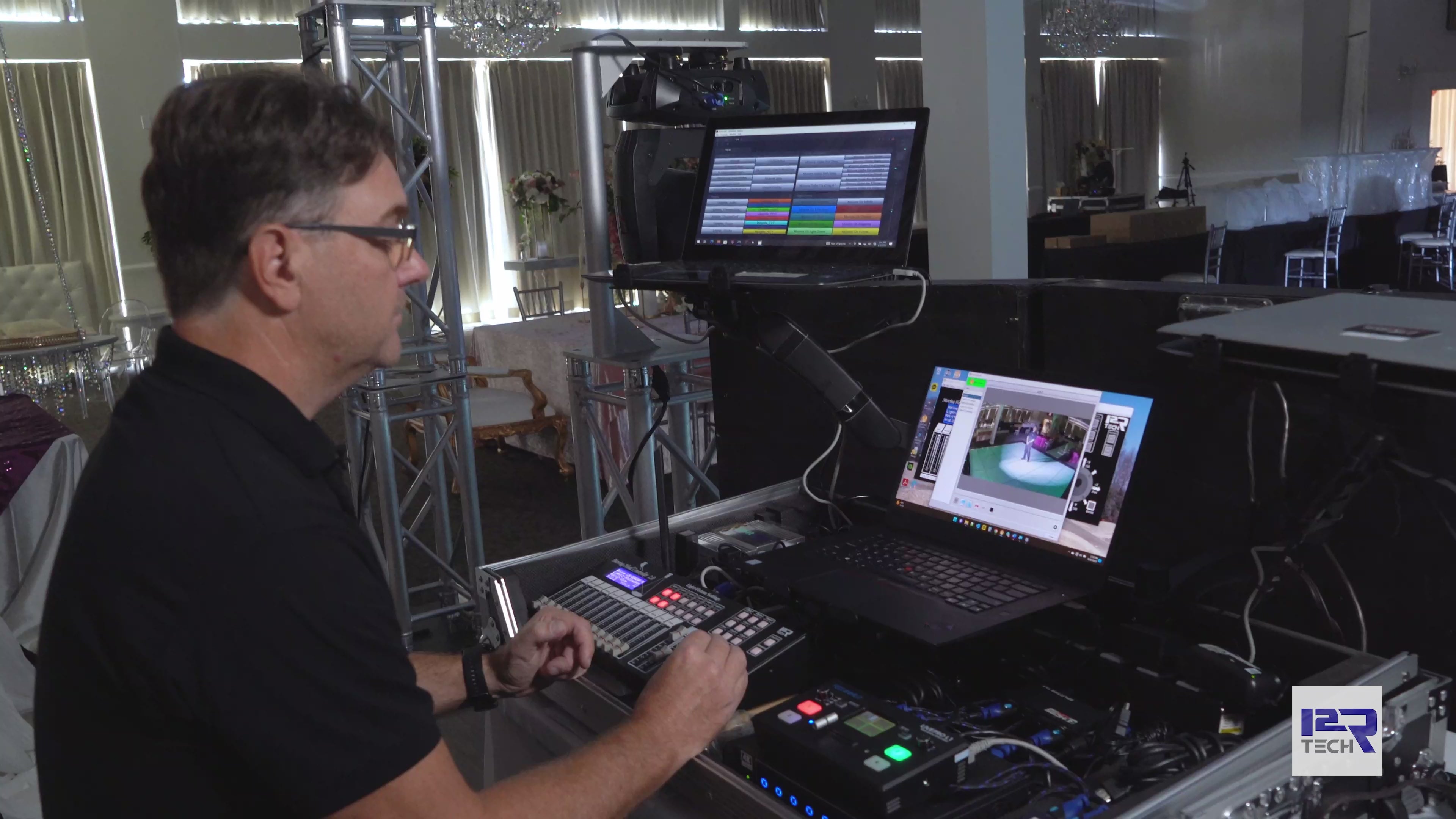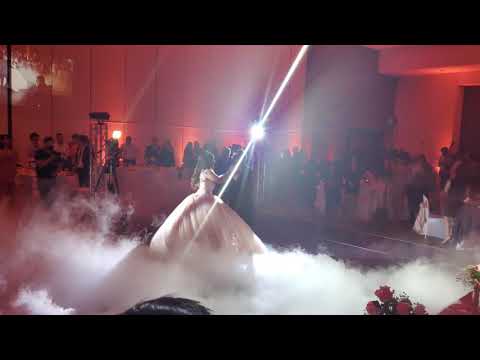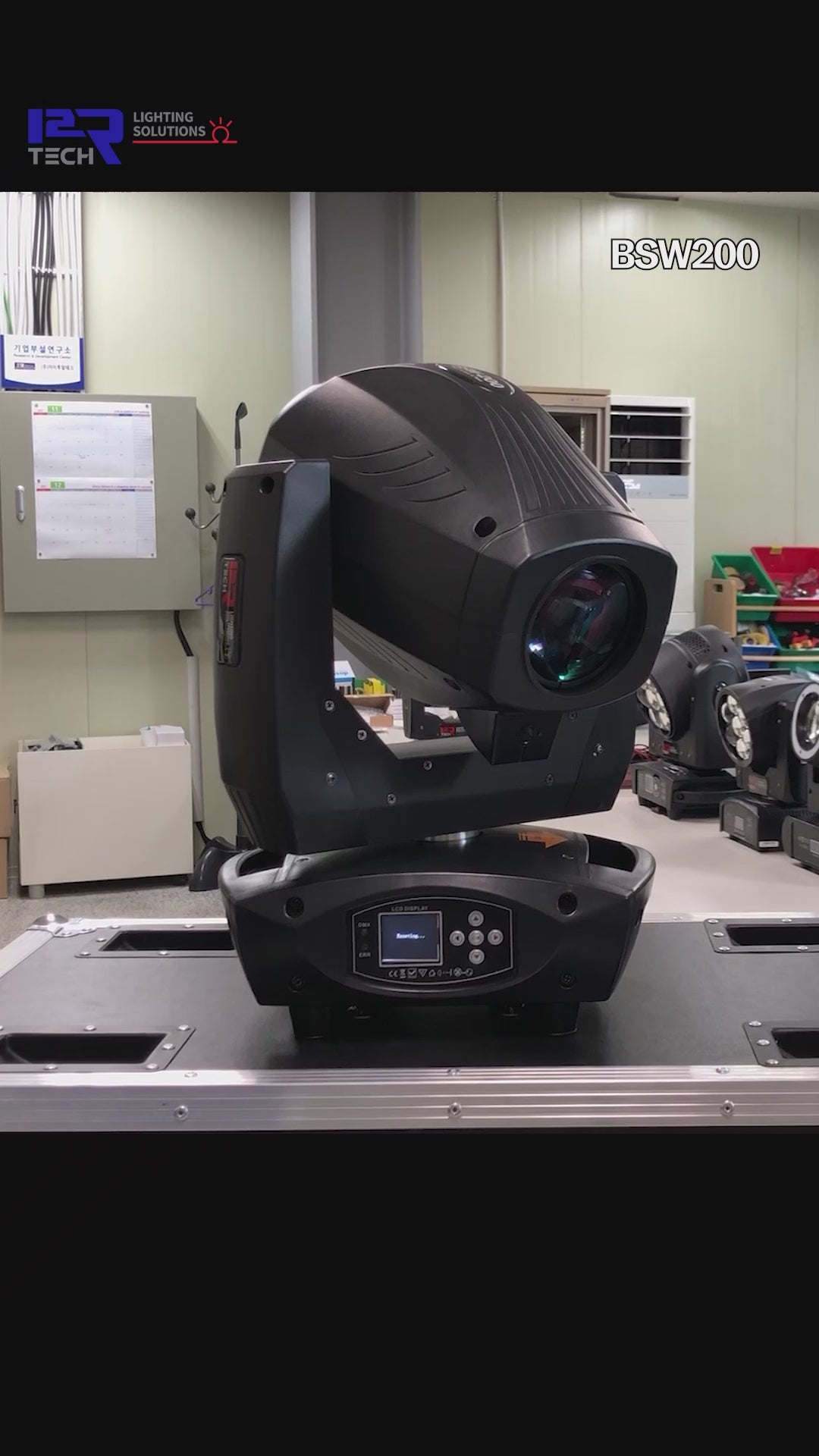 BSW200 Moving Head Light, 200W LED with 1080p camera + Wireless DMX Control

---
200W LED source, 4.5x times brighter than the popular 7R bulbs. The Moving Head Light BSW200 has an option of including 1080p Wireless Cameras.
• The lights come with features such as a Wide zoom range (perfect for follow spotting), 9x Colors wheel, 9x Fixed Gobos wheel, 7x interchangeable(customizable) rotating Gobos, 3-face Prism Lens, Frost Filter and Motorized Focus and Zoom
• The cameras are mainly used to aid Followspotting, but they can also be used to record crowds or performers from a unique perspective, particularly good for promo videos; and to show the crowds live on a Screen or live Videos on Social Media.
• In the spirit of universality, the camera on the Light can be accessed via a standard Web Browser, an IP Cam app or our I2R Tech GUI App.
• Integrated Wireless DMX Control (D-Fi)
• 40 lbs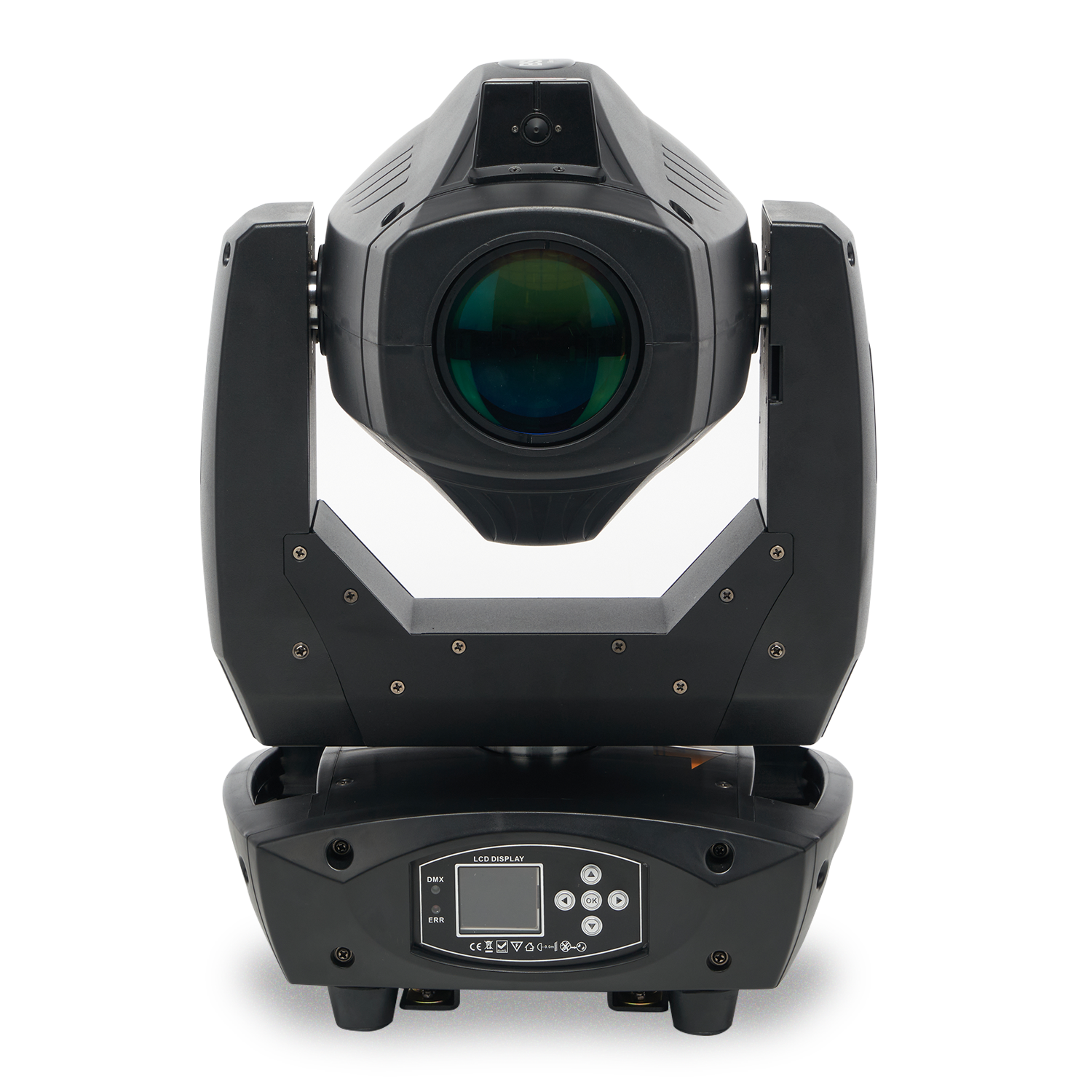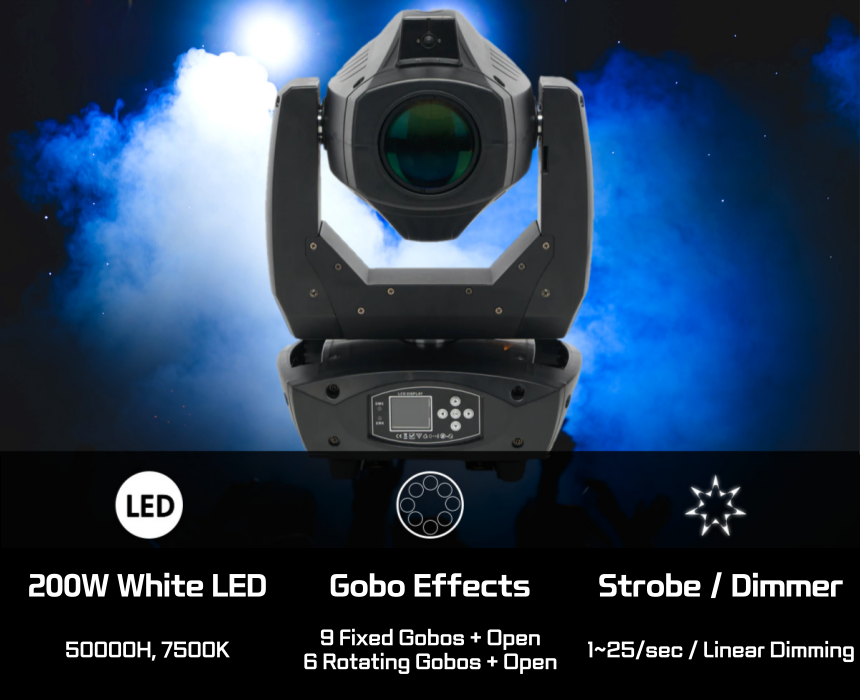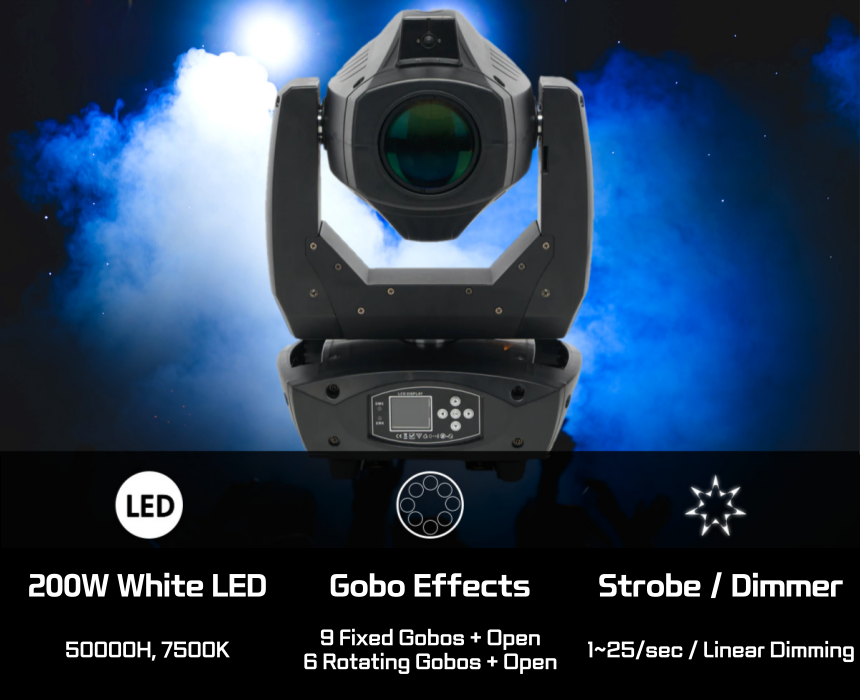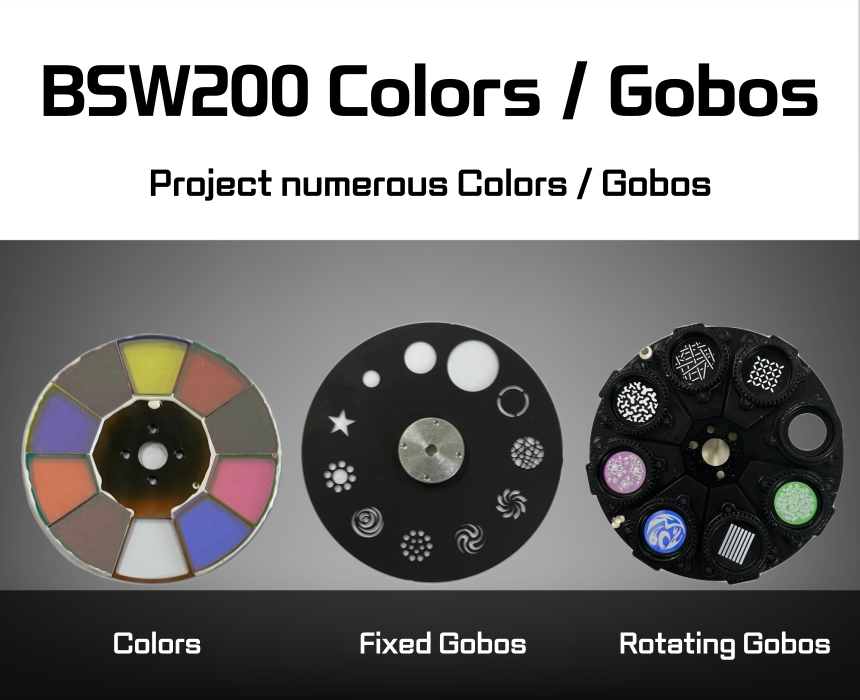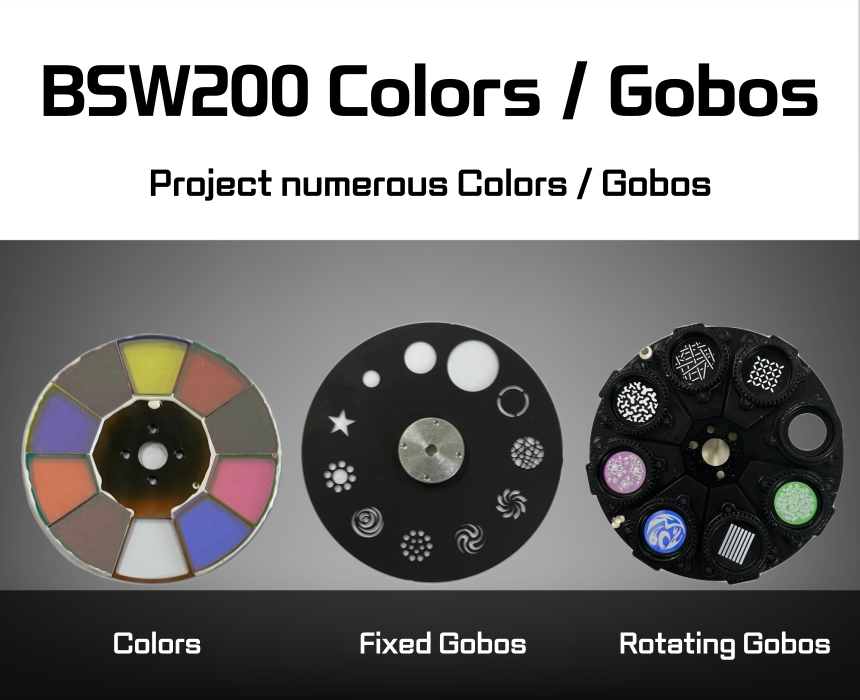 Fixed Gobos
Get various Fixed Gobos Effect to brighten your Event
Rotating Gobos
Portray Lively Stage Effects with Rotating Gobos
BSW200 Camera Access Guide
This product has no reviews yet.
You may also like
Recommending Comprehensive Solutions