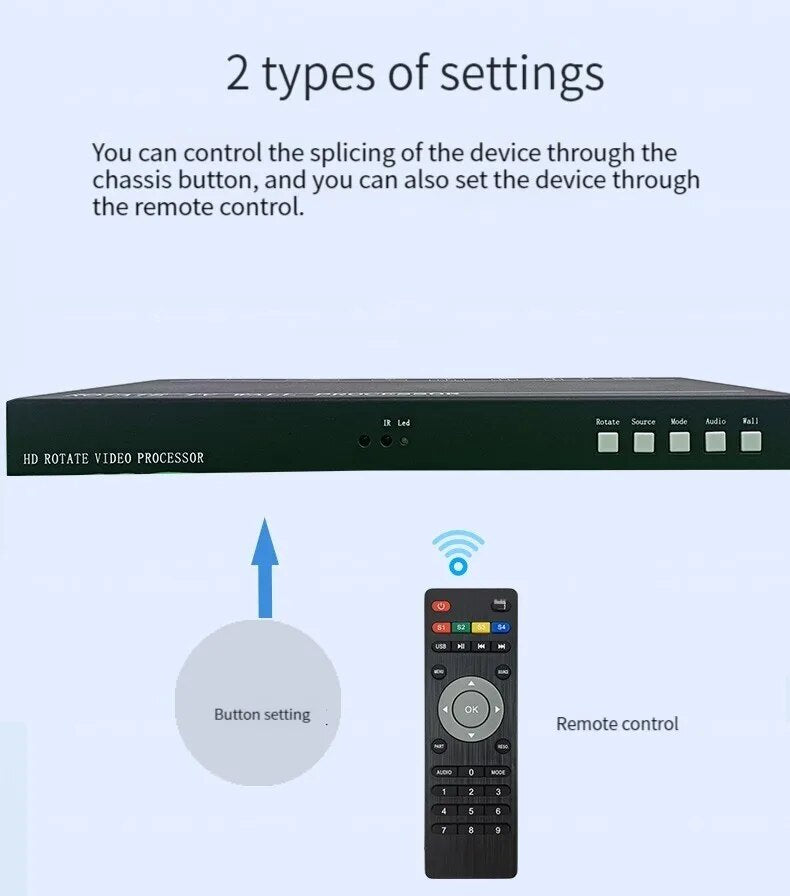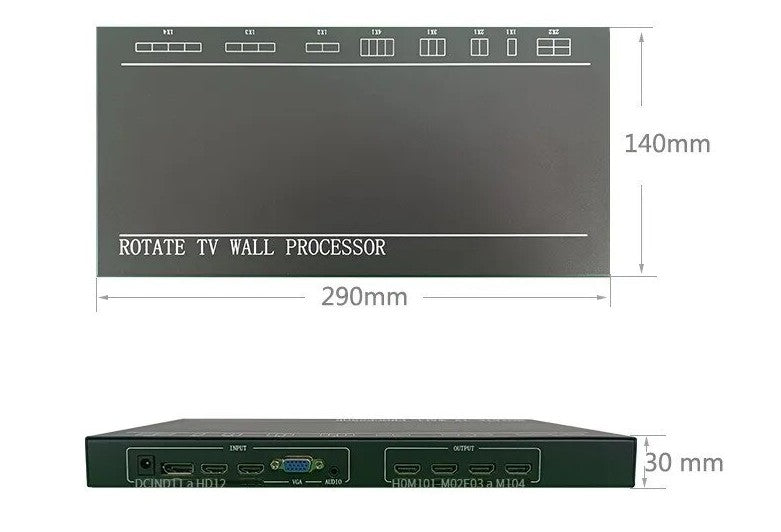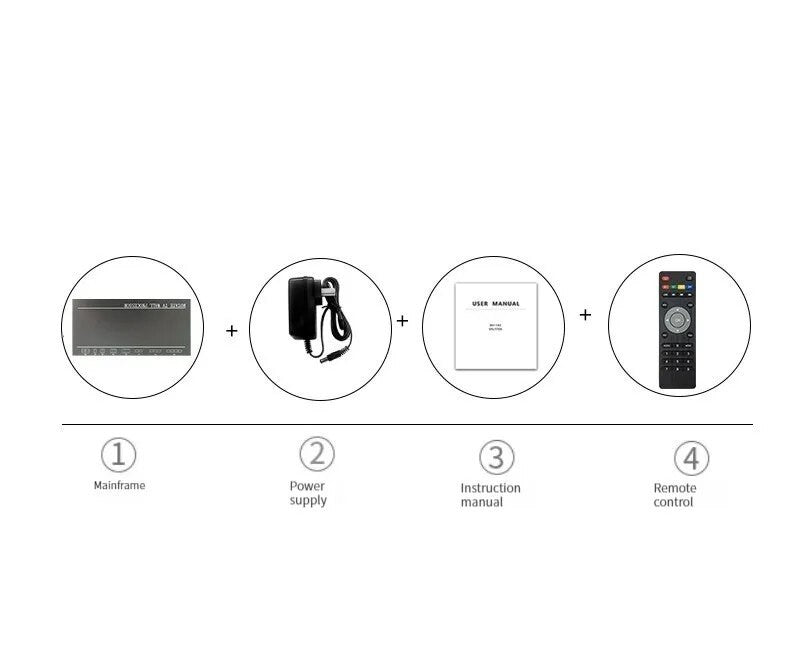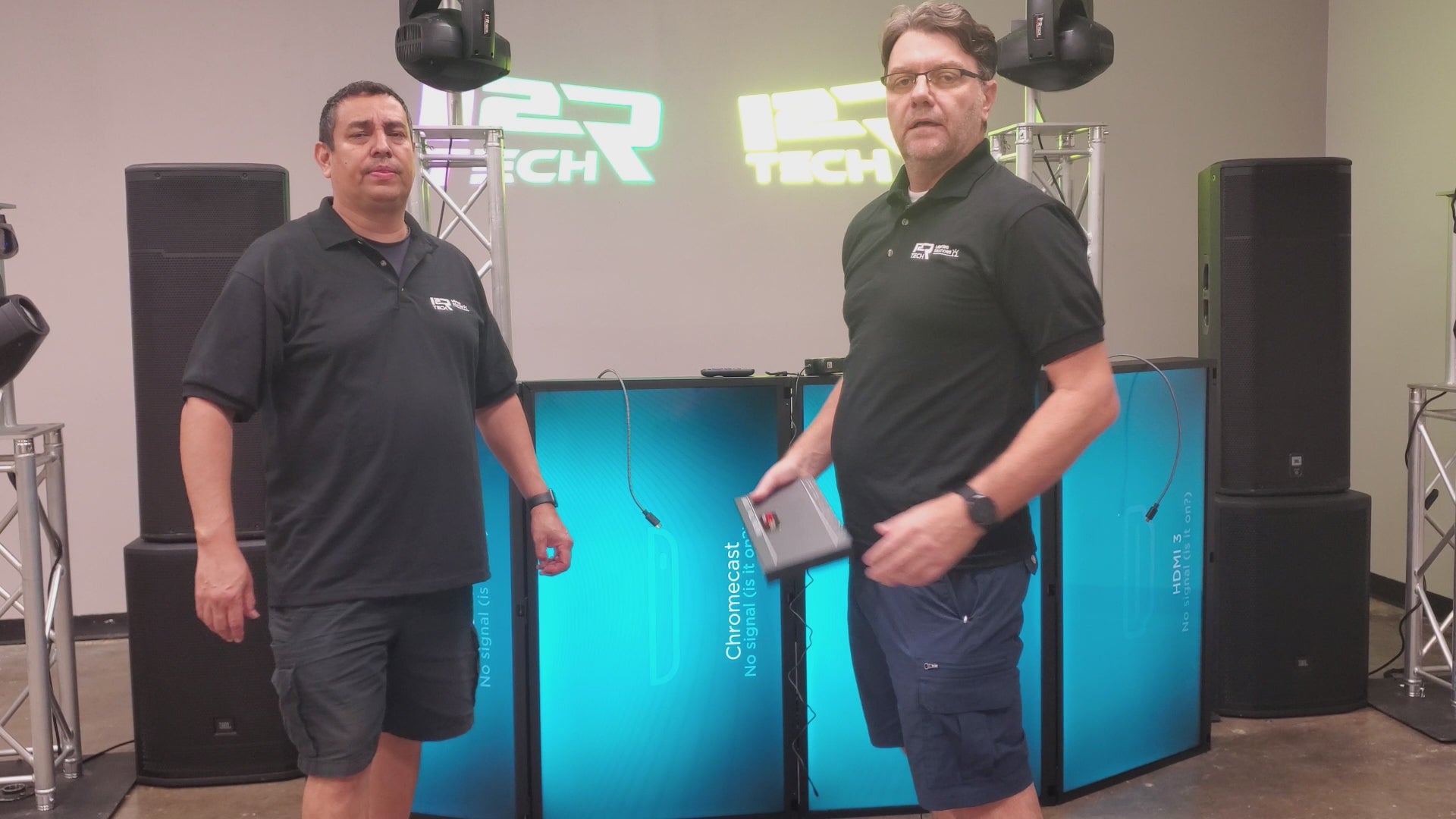 4x1 -> Advanced Screen-Façade Controller (Video Processor)

---
Screen-Façade Video Processor

We ship and sell on-site; we offer installation and training services. We offer a 1-year guarantee, and maintenance services beyond that.
Product Overview
This is an ultra-narrow screen-edge splicing Controller ideal for our Screen-Façade, it handles vertical splicing without distortion.
Unlike the Simple-Controller, this Advanced Controller plays any videos without the need for Video Rotations, it can even handle live feeds and Serato Videos without any hassle!
This product uses a high-definition processing chip that supports up to 4k@60HZ input videos. 
The input source can be switched on the fly, the audio and corresponding video switches synchronously.
The operation of this Controller is simple and intuitive, via the included remote-control or via the front buttons. 
Technical Features:
Support for multi-screen splicing and single screen display functions.
Simultaneously supports 2-channel HDMI, 1-channel VGA, 1-channel DP for input and 4-channel HDMI outputs.
Input resolution up to 3840x2160P 24/30/50/60HZ.
Output resolution up to 1920x1080P@60HZ for each TV.
10 splicing modes 1x1, 1x2, 1x3, 1x4 , 2x1, 2x1_R (flip), 2*2, 2x2-R (flip), 3x1, 4x1.
90° independent TV rotation and stitching.
Input supports 90° rotation of the whole screen (only in single screen mode), output supports 180° rotation of the first row (2x2 mode).
Buttonsand infrared remote control.
Supports multiple input sources.
Full hardware real-time processing architecture, ultra-fast real-time processing speed with no Lags.
Industrial grade design, thick 4-layer PCB board, 16KV anti-static protection.
Low power consumption, energy saving and environmentally friendly design, chassis structure cooling, no external cooling required, extremely reliable.    
Independent 12V/2A DC power supply.
You may also like
Recommending Comprehensive Solutions
On sale
Save $10.00
Save $100.01
On sale