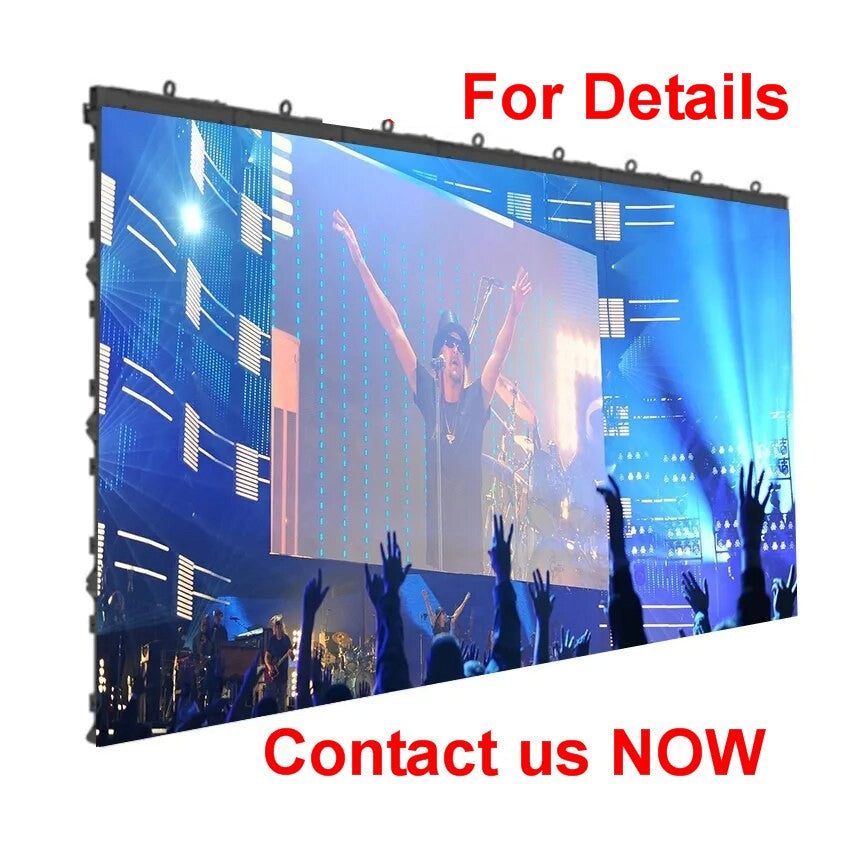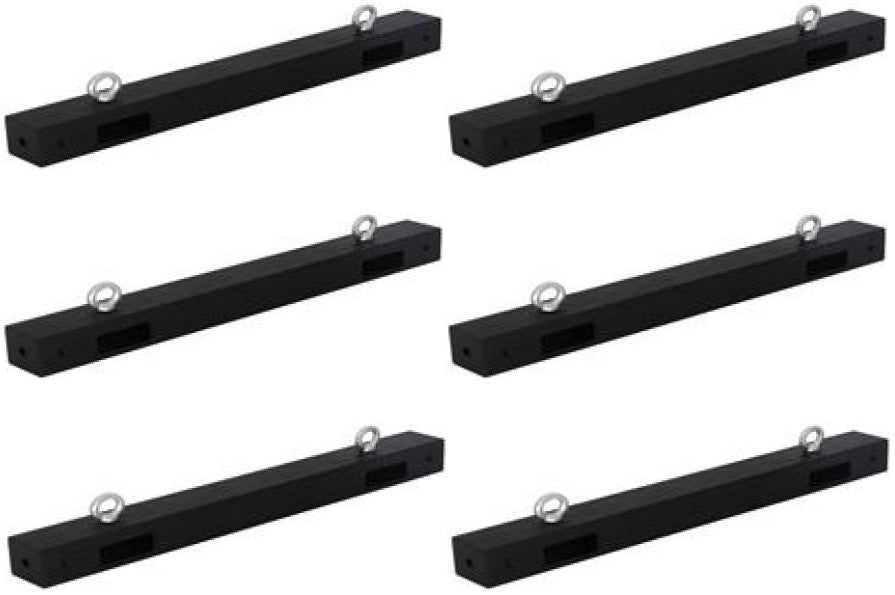 LED Screen Pack, Ultra-HD (P2.976), indoors 10.0 x 6. 5 Feet (3mts X 2mts) + Processor + Cases + Cables + Mounting

---
SMD Full Color LED Screen with truss-hanging or floor mounting options, 12x P2.976 Ultra-High-Definition Indoor Panels (500mm x 1000mm each), Video Processor, 2x wheeled ATA Carrying/Storage cases and all the cables included in the price (contact us for details)
The whole screen fits in 2x wheeled cases, and unlike some of the other designs, our boxes fit through regular doors!

We can ship or hand-deliver; we offer installation and training services. 
We offer a 1-year guarantee, and maintenance services beyond that.
This Screen is high definition, less than 3mm pixel pitch. In the unlikely case of a pixel failure, the LED modules can be replaced without dismounting the screen thanks to a clever design that allows servicing from the front (refer to video).
Each Panel (500mm x 1000mm) has a resolution of (168 x 336) pixels, and the whole screen has an HD resolution of (1008 x 672) pixels!
Screen Technical Parameters:
Led Display Area 6sqm (12 Panels, 500mm x 1000mm each)
Led Panel Pixels 168px x 336px, whole screen 1008px x 672px (1008p HD)
Ave. Consumption 200 w/㎡
Max. Consumption 800 w/㎡
Brightness 1000-1500cd/㎡
Grey scale 16 bit
View Distance 2.976-200 m
View Angle Horizontal: 160°, Vertical: 160°
Power Supply AC 110V/220V+ -10%
Drive Mode 1/28 Scan Constant Current
Refresh Rate 3840 Hz
Waterproof Front: IP43 Rear: IP43
Tolerance between modules ≤0.1mm
Storage Temperature - 35℃ ~ + 75℃
Working Temperature - 25℃ ~ + 65℃
Display Color 16.7million
MTBF ≥10,000 hours
Life span ≥100,000 hours
Operation Humidity 10% ~ 95%
Processor:
Control System Novastar synchronous control input Signal MPG/MPEG/MPV/MPA/AVI/VCD/SWF/RM/RA/
RMJ/ASF/Composite, etc.
Operation System Microsoft Windows 98, 2000, XP, Vista, Win 7,
Win 8, Win 10. 
You may also like
Recommending Comprehensive Solutions
On sale
Save $10.00
Save $100.01
On sale